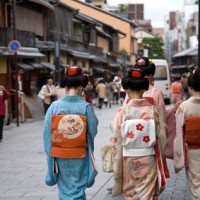 Japan National Tourism Organization (JNTO) reported that foreign visitors to Japan in May 2015 were up 49.6% year on year to 1,642,000, and the year-to-date result already reached 7.5 million or more.
Up-to-date result of foreign visitors to Japan is as below: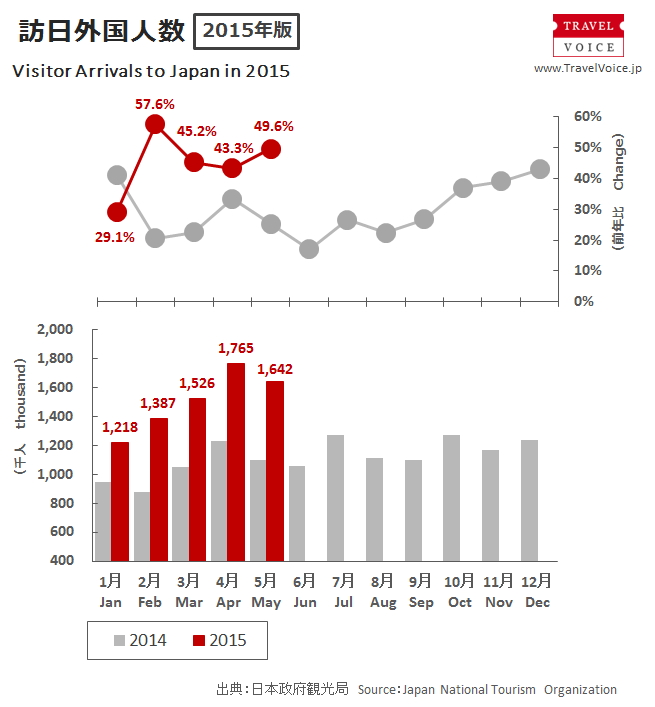 The top market was still China with 387,200 visitors (+133.6%), followed by Taiwan with 339,700 visitors (+20.5%) and Korea with 315,400 visitors (+61.5%). Including Hong Kong, visitors from four major Asian markets totaled 1,163,000, which accounted for about 70% of the total.
Results in May by market are as below: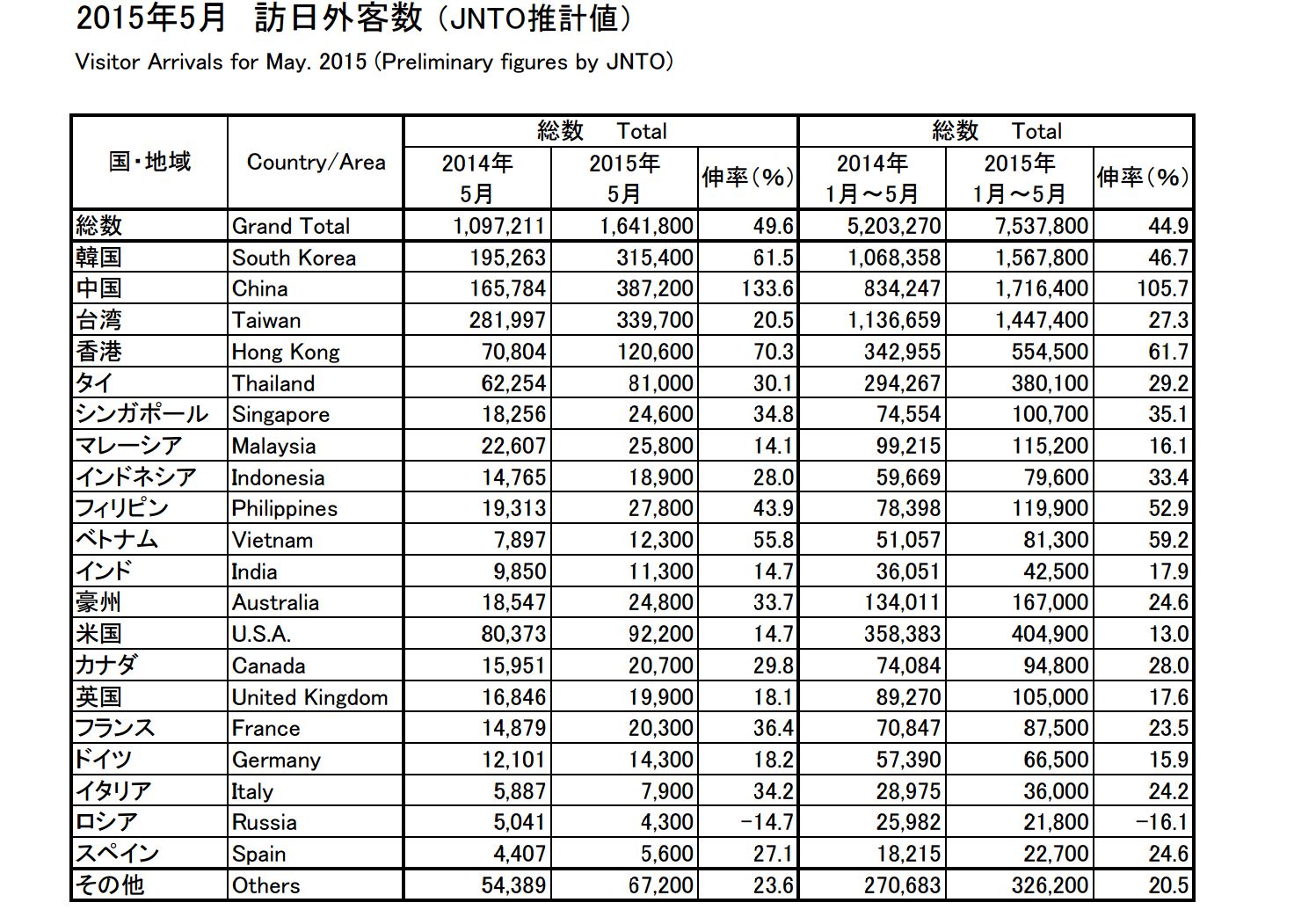 The upward trend continued even in May, though demand was usually lower in the month between cherry blossom season in April and a summer vacation season. JNTO analyzed that the growth resulted from good combination of the tourism promotions and environments boosting the markets, such as weak yen, extension of air network, ease of visa rules or expansion of duty-free advantages.