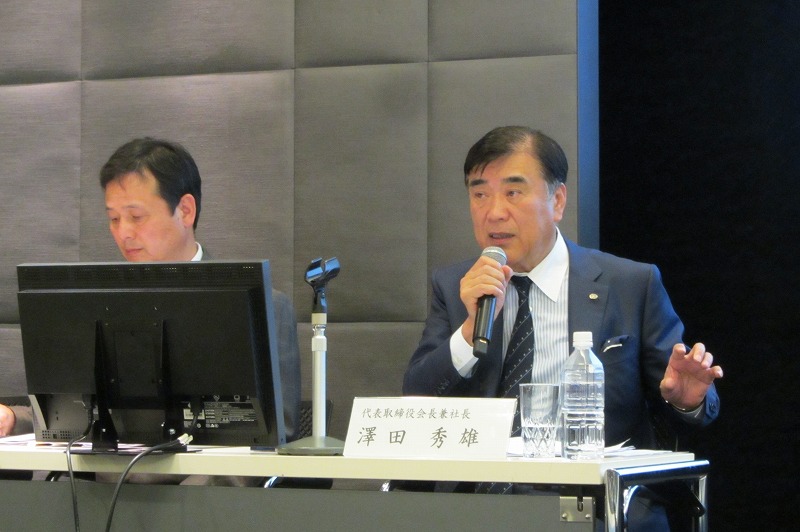 H.I.S. posted sales of 341.2 billion JPY (+25.5% year on year), operating income of 7.6 billion JPY (+22.1%), recurring income of 7.8 billion JPY (-25.8%) and net income of 3.6 billion JPY (-31.3%) on a consolidated basis for the second quarter of FY2017 ended April 1 2018. The sales reached record-high for half year, and the operating income was finally 600 million yen more than the downward revision previously announced.
Better travel business contributed to increases in sales and operating income, as sales of the travel business increased by 27% to 303.6 billion JPY. The reduction of recurring income and net income mainly resulted from exchange loss of about 1.3 billion JPY and loan forgiveness loss of 1.6 billion JPY for Asia Atlantic Airlines, H.I.S. explained.
For the travel business, sales of outbound travel from Japan increased by 10% due to recovery of demand for Europe, which offset reduction of demand for Guam. Sales of inbound travel to Japan were up 96% due to effective businesses in the Chinese New Year holidays and cherry blossom season. Sales of local offices in foreign countries were up 167% primarily thanks to M&A of local operators, such as Miki Group, Jonview Canada or Merit Travel. 
The hotel business, placed as the third business pillar, increased sales by 72% to 6.2 billion JPY, boosted by an increase in Henn na Hotels and purchase of Green World Hotel Group in Taiwan. The Huis Ten Bosch business, placed as the second business pillar, increased sales by 22% to 20.8 billion JPY including 5.2 billion JPY for HTB Energy. H.I.S. expects to double HTB Energy sales to 10 billion JPY in FY2018. 
For the full year of FY2017 ended October 30 2018, H.I.S. has not revised its financial forecasts: sales of 720 billion JPY (+18.8%), operating income of 17.3 billion JPY (+8.7%), recurring income of 17.5 billion JPY (-10.9%) and net income of 9.1 billion JPY (-31.4%).
Hideo Sawada, H.I.S. Chairman and President, said at a press conference, "Our travel business still has a room to grow. We will make H.I.S. a world standard company. To win the competition in the world, we are considerably investing to system developments."
H.I.S. is primarily focusing on the travel business overseas by increasing sales in local offices or Merit Travel in Canada and by enriching products in Europe with Miki Travel and in Canada with Jonview.  H.I.S. is eager to become a world's top land operator and travel supplier. Regarding the hotel business, H.I.S. has a goal to extend the network to 100 hotels over the world within the next three or four years. 
Transactions of the travel business overseas are planned to increase from 161.5 billion JPY in FY2017 to 250 billion JPY in FY2018, to 400 billion JPY in 2020 and ultimately to 1,000 billion JPY. 
H.I.S. has an investment plan of 150 billion JPY in the next three years, which consist of 30 billion JPY for M&A and the rest for capital investments and system developments. The system developments include B2B distribution system and a system to AI-based customer services. 
 "If we fail to develop an innovative smart phone system for travel than can be used by any countries' travelers, we cannot win the competition in the world," Sawada stressed. "We have giant OTAs, like Expedia or Booking.com, in the world. However, we still have a chance to win in Asia."