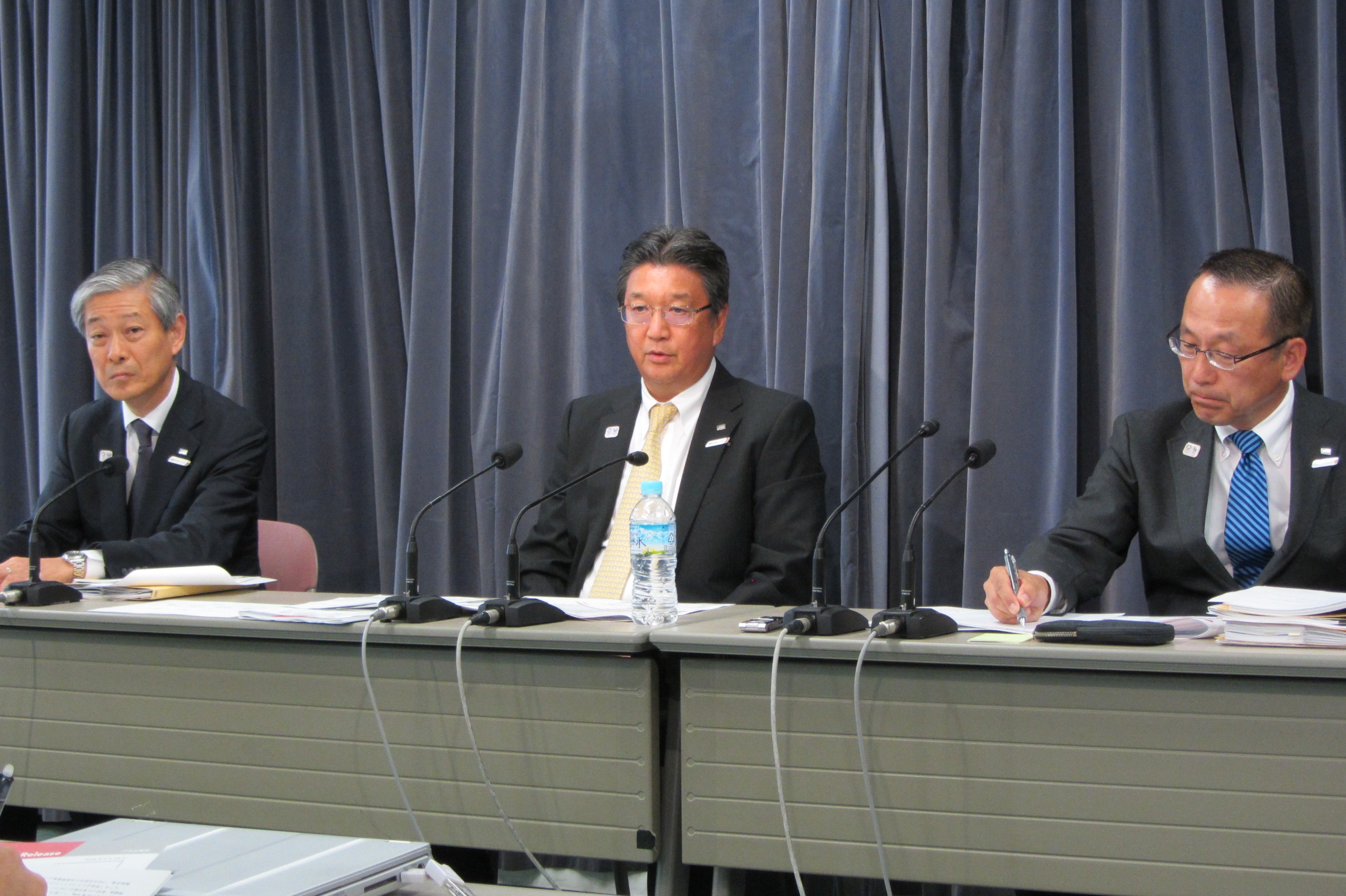 Hiroyuki Takahashi, JTB President, talked about purposes and directions of its management reform into a new group structure in April 2018, when he announced its consolidated financial results. 
Placing the management reform as the third business start-up, Takahashi emphasized that the purpose is to change its business model from the conventional travel service provider to a solution provider for individual, corporate, region and the government. 
By investing about 100 billion JPY in total in the next five years, JTB aims to ensure recurring income of around 20 billion JPY a year stably. JTB expects that an income share will be half and half between the travel service (commission business) and the solution service (fee business) five years later. 
"Our competitors are not only travel companies of Japan but also global companies and even different industries. We cannot win the competition without concentration of our business resources," Takahashi said, referring to the unprecedented business environment changes, such as growing online booking on OTA or sharing economy models including private accommodation. 
"As customer issues are unlimited, our business chances will expand rapidly. Travel is regarded as one of the solutions," Takahashi said. Predicting that the travel industry of Japan will be more selected in the future, he stressed that JTB will provide our customers with JTB original solution values.
JTB plans to invest to three main fields of new business developments, digital transformation and human resources by FY 2022.
Under the new business structure, the business for FIT has already reformed. JTB has launched 'Dynamic JTB' for both domestic and overseas travels, which is price-fluctuation online product. Differentiating OTA, the online product contains local supports to customers for safe travel just in case.
For sales structure, JTB enhances 'My Customer' system to seek more careful individual approaches not only at retailers but also outside of the sales shops. In detail, individual travel sellers and corporate travel sellers work together to exploit individual travel demand of corporate partners. 
As one of the digital strategies, JTB is addressing new travel distributions, such as a remote sales activity to customers by a call center through a display. Also, JTB has an idea to offer virtual travel experiences by using the innovative remote-control robotic technology.
For domestic package tour brand ACE JTB, Robotics Process Automation has already been introduced for price estimation or customer registration to improve workload, and instead human resources are used to create highly added values. 
On the contrary, JTB has no idea to launch its original development section for digital transformation. Although JTB tries to recruit human resources for digital businesses, it intends to strengthen partnerships with OTA or other business sectors to extend the online sales network.