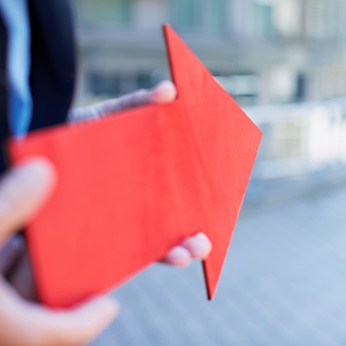 Japan National Tourism Organization (JNTO) reported that international visitors to Japan were up 13.8% year on year to record-high 1,875,000 in November 2016, which were 220,000 more than the previous November record last year. The total for the first ten months of 2016 was up 22.4% to 21,988,400.
The growth in November 2016 was mainly boosted by the autumn leave season, a variety of events in Japan, increases in cruise ships and new flights and successive promotional campaigns by JNTO, according to JNTO.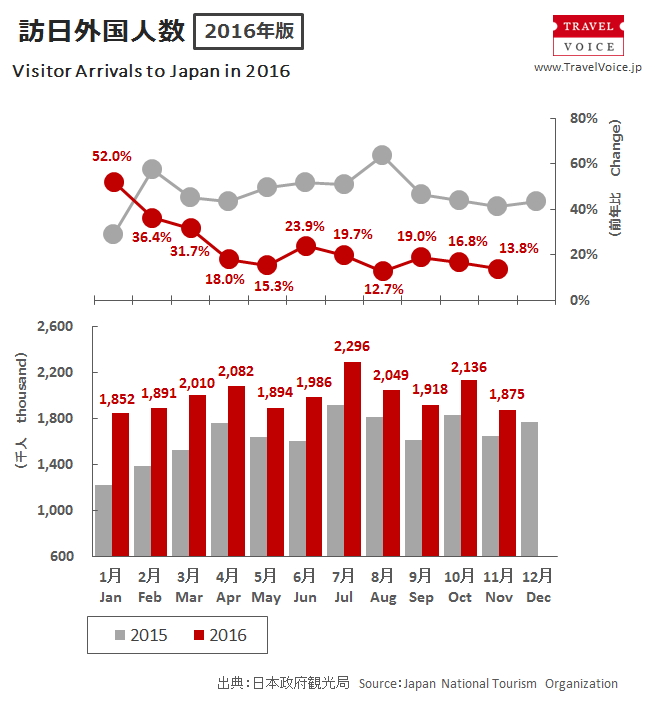 The top market was continuously China with 432,800 visitors (+19.2%), followed by Korea with 426,900 visitors (+18.6%). Visitors from Indonesia resulted in the monthly growth of 54.3% to 21,900, and also those from Philippine, Vietnam and Spain resulted in growths of 20% or higher.
For the first ten months of 2016, visitors from Thailand, Malaysia, Australia, Canada, UK, Germany and Italy already outnumbered the last year's total.