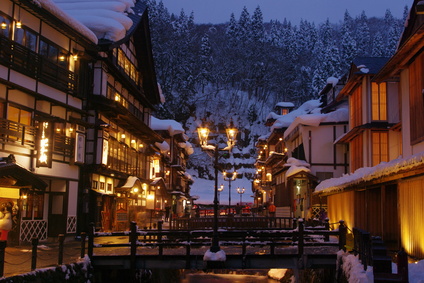 Policy Research Institute for Land, Infrastructure, Transport and Tourism (PRILIT) released "A study on the brand image of 'Ryokan'", a study on current status of accommodation of foreign tourists by ryokan (Japanese style inn) proprietors and foreign guests' impressions of ryokan. The study was compiled from surveys targeted at 325 ryokan proprietors of All Japan Ryokan Association Youth Department and also targeted at 549 foreign travelers who stayed at ryokan. According to the research, the reason foreign travelers stayed at ryokan vary according to their origin.
The most popular reason foreign travelers chose to stay at ryokan was to get in "onsen (hot spring.)" It was chosen by 61.2% of the travelers from Asian market while only 36.6% of the travelers from Euro-American market chose this reason. On the contrary, 23.2% of the travelers from Euro-American market answered "wanted to stay in the area ryokan was at" while far less 8.7% of the travelers from Asian market chose this reason.
Furthermore, difference in preference according to experience of staying at ryokan, more experienced (stayed at ryokan for more than 5 times) foreign guests tend to be interested in "onsen" (78.2%.) Also, many of the more experienced foreigners selected the reasons "wanted to experience Japanese culture" and "it was good to stay at ryokan last time", therefore PRILIT points that "it is necessary to inform different appeal points of ryokan according to the visitors' origin and experience.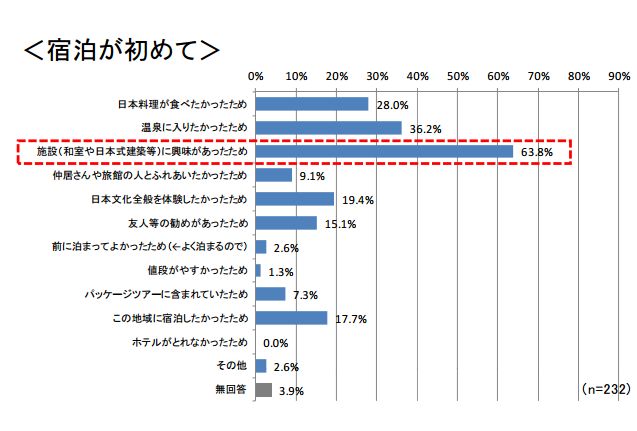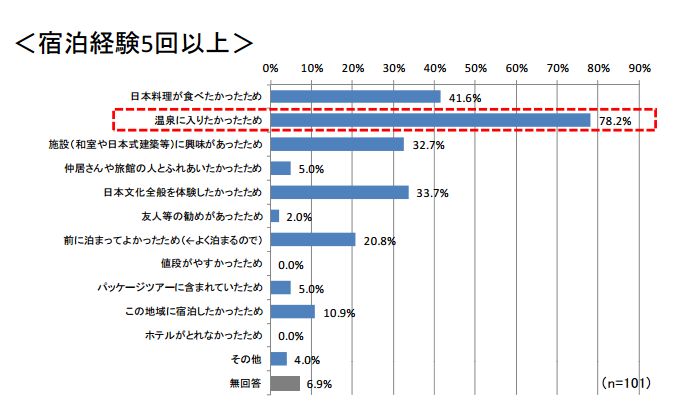 Finally, the study revealed that the foreign visitors do not feel very inconvenient about language barrier as ryokan proprietors may think. 33.7% of the foreign visitors answered that their language were not understood in ryokan, but only 22.8% felt it was inconvenient.
(Travel Voice Editorial Department)