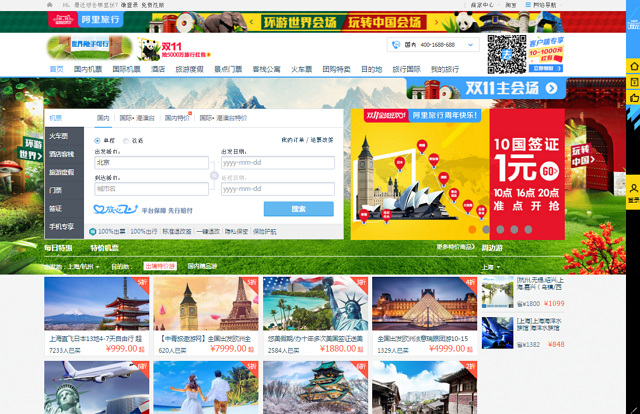 JTB and Softbank, one of the Japan's leading telecommunication service providers, recently signed a strategic business agreement for the growing inbound travel market. Softbank launches a new travel company to provide foreign travelers to Japan with travel contents, and JTB Group will offer their experiences and know-how to the new company and also develop original travel products.
One of the partnerships with JTB is that a new Softbank company will open an online shop 'Japan Shiodome Travel Flagship Shop' for travel in Japan on Alitrip, the travel sales platform of China's Alibaba Group, on November 11 2015 to deal with hotel bookings, package tours in Japan, a variety of tickets, Wi-Fi rental service and so forth for Chinese travelers to Japan.
The new company has future plans to deliver tourism information on smart phone app of Alitrip and also to offer Softbank Payment Service.
In addition, the online shop will tie up with Yahoo! Japan to provide an opportunity for travelers to purchase services or merchandise of Japan before, in or even after traveling in Japan.