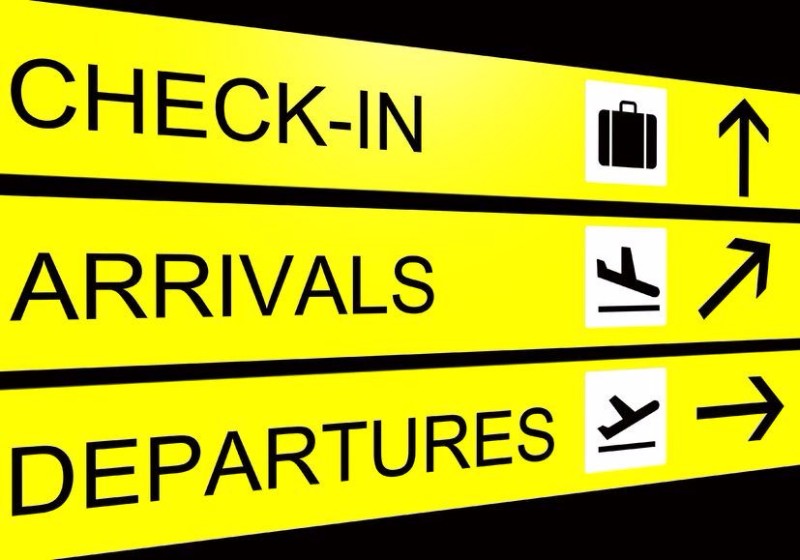 The Japan National Tourism Organization (JNTO)'s statistics in June 2017 finds that Japan received 138,000 visitors from U.S. (+10.1%), 32,500 from Australia (+7.6%) and 19,500 from U.K. (-4.0%). The results from U.S. and Australia were record-high for June.
The table below shows changes of visitors from Australia, U.S. and U.K. in the past 12 months: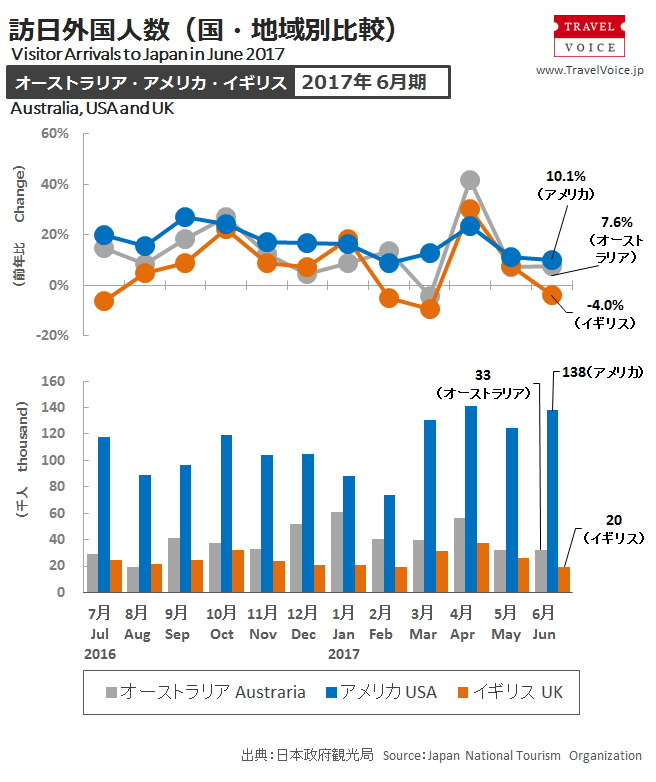 JNTO analyzed that growth of visitors from U.S. and Australia resulted from more exposures of a variety of tourism resources on many kinds of media. The U.K. market was influenced by lower seat availability for travelers from U.K. on the Japan-U.K. routes because of an increase in Japanese travelers to U.K.