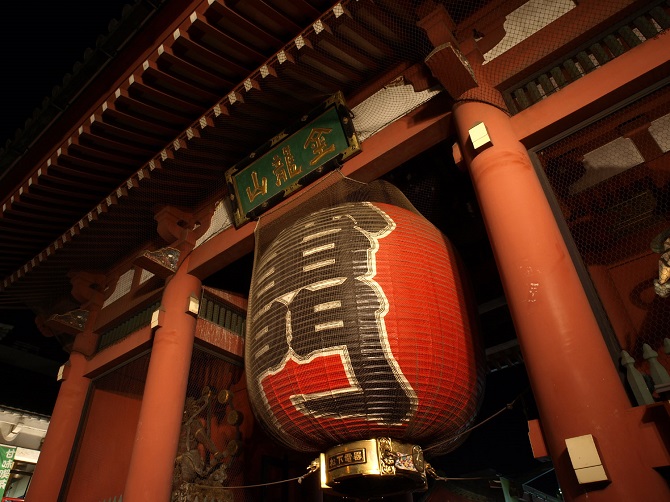 Japan National Tourism Organization (JNTO) announced that foreign visitors to Japan was up 43.3% year on year to 1,764,000 in April 2015, which resulted in record-high on a single month basis for three months in a row.
Up-to-date result of foreign visitors to Japan is as below: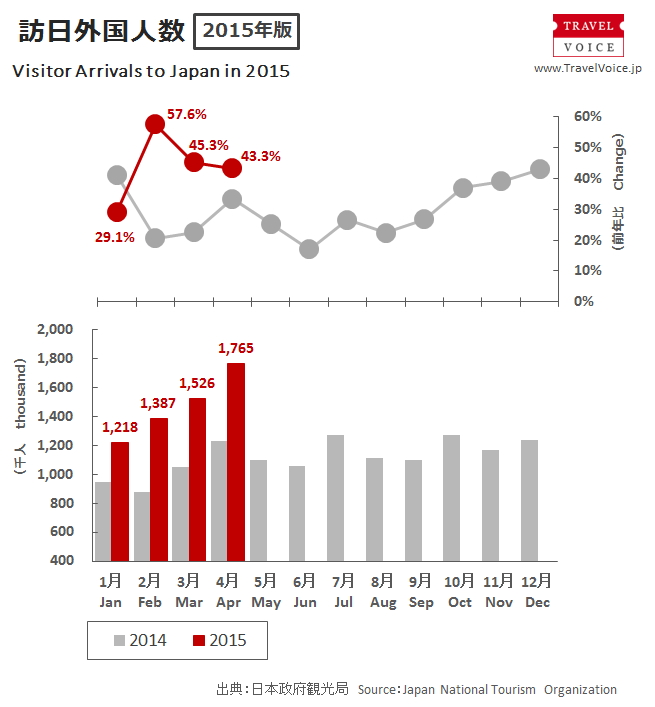 By market, China was top with 405,800 visitors (+113%), followed by Taiwan with 335,100 visitors (+29.9%) and Korea with 304,600 visitors (+57%). On a single month basis, China was the first market to achieve 400,000 or more, and also visitors from Taiwan exceeded 300,000 for the first time.
Results by market are as below: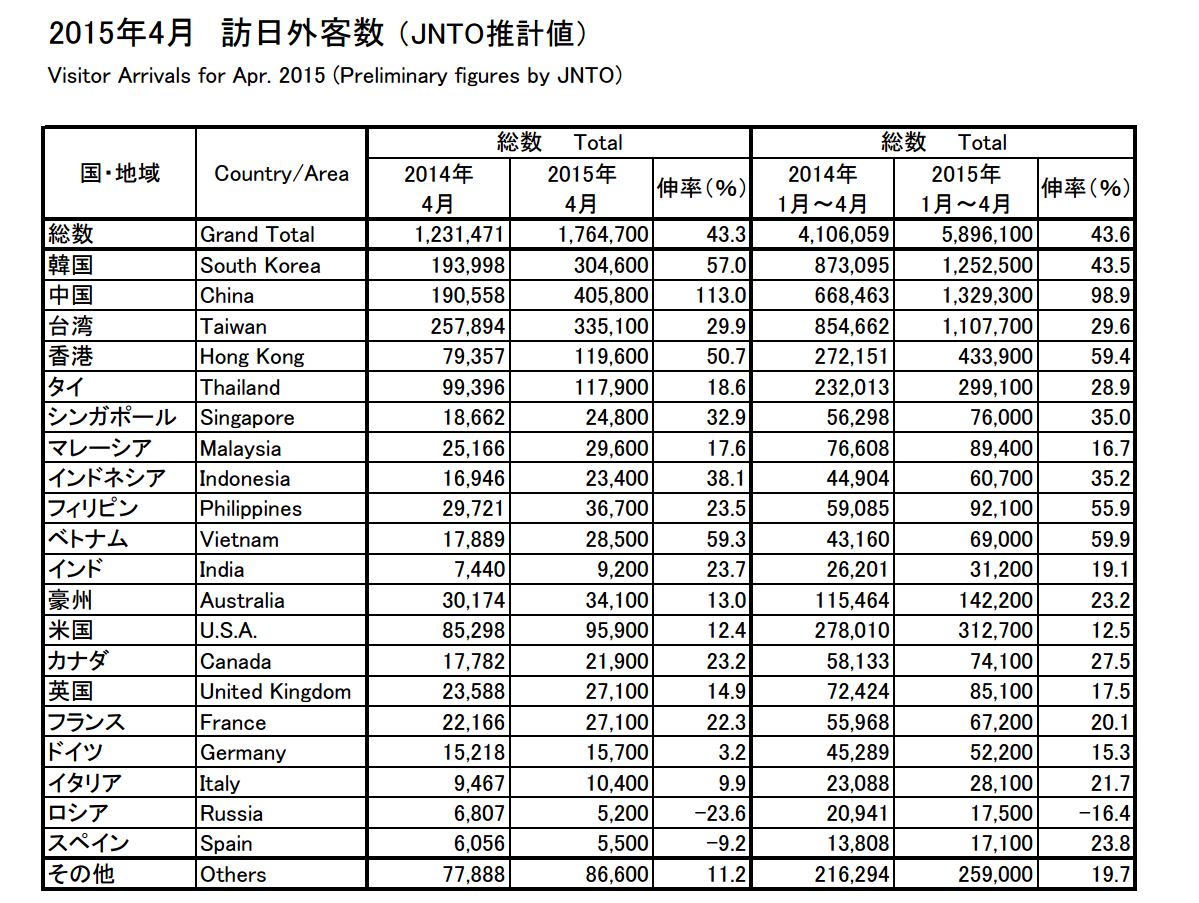 The market was boosted particularly by depreciation of the yen, holiday seasons in several countries, extension of air networks and effective promotional activities, according to JNTO.