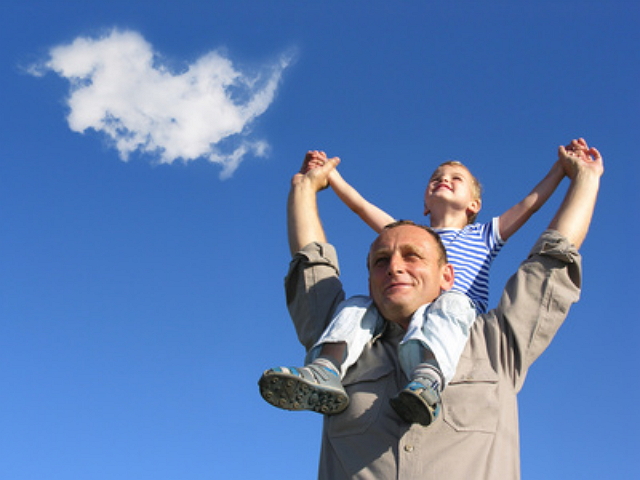 The survey on Japanese senior travelers from 50 to 79 years old, conducted by JTB Media Retailing, finds that the most preferable travel companion for them in this summer was their partner (a share of 55.2%), followed by grandchildren (14.2%), children (12.4%) and friends (10%). Senior generation prefers traveling with grandchildren to traveling with children, and main reasons were 'I want to stay together with them as long as possible,' 'I want to share fun times with them' or 'I don't have a long time left for traveling with them.'
The table below shows preferable travel companions for senior travelers: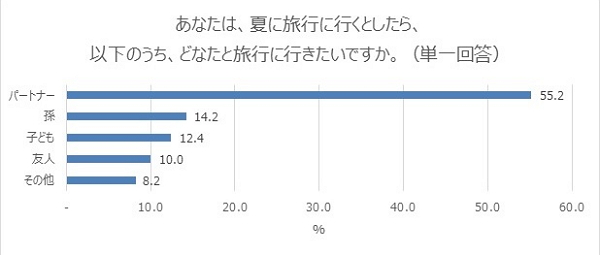 The ratio of senior travelers who have traveled with grandchildren before was 43.8%, and 95.4% out of them answered that they want to travel with grandchildren again. Even among senior travelers without experiences of traveling with grandchildren, 73.8% hope to travel with grandchildren.
The most preferable domestic destination for traveling with grandchildren was Okinawa (19.4%), followed by Hokkaido (17.8%) and Chiba (13.2%). Okinawa and Hokkaido were preferred primarily because of natural resources there, and Chiba was selected due to Disneyland.
The online survey was conducted in the period from May 9 to 11 2017, targeting 500 male and female senior people with grandchildren.