The latest survey on the sharing economy in Japan, reported by Japan Tourism Marketing (JTM), the leading tourism think tank, finds that the awareness rate of room matching services, such as Airbnb or Couch Surfing, is just 3.7% in Japan, out of which the rate of users and providers is 1.5%.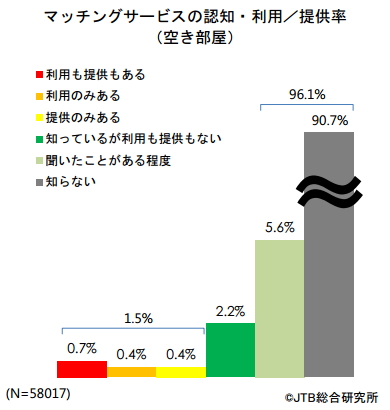 In asking intension to use the room matching service after explaining to respondents what the service is, the rate rose from 17.3% without the explanation to 37.2%. At the same time, the ratio of intention to provide rooms soared from 8.9% without the explanation to 16.3%. The result represents that awareness may help both demand and supply rates increase.
The room matching service experiences consist of 79.7% in Japan and 40.5% in foreign countries in terms of places to use the service. The most popular service is airbnb with the ratio of 54.5%, followed by Couch Surfing with 30% and Roomstay with 10.9%.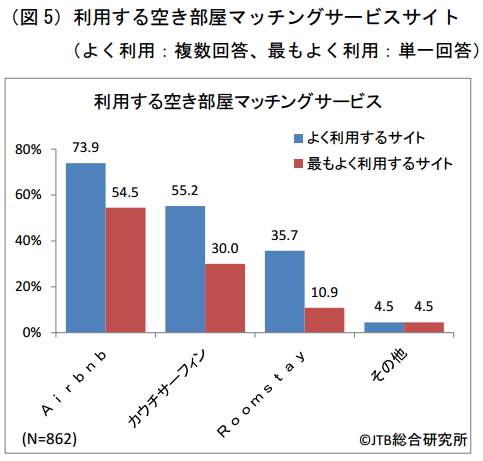 The biggest ratio of users in Japan in terms of nationality is 30.9% from the U.S.A. or Europe, followed by Japanese with 29.8%, travelers from Asia with 21.7%, foreigners living in Japan with 11.4% and travelers from other overseas regions with 6.3%.
JTM says that it is possible for the new stay style to expand rapidly even in Japan as the sharing economy concept has recently prevailed in Japan.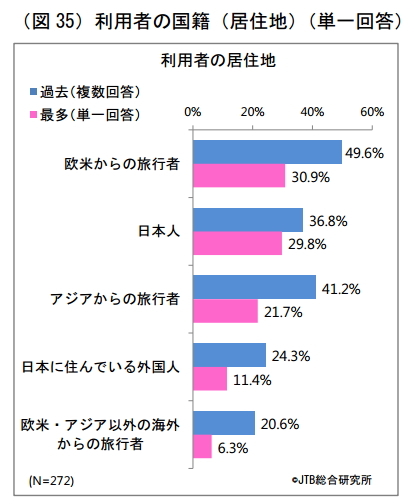 http://www.travelvoice.jp/20150123-35773