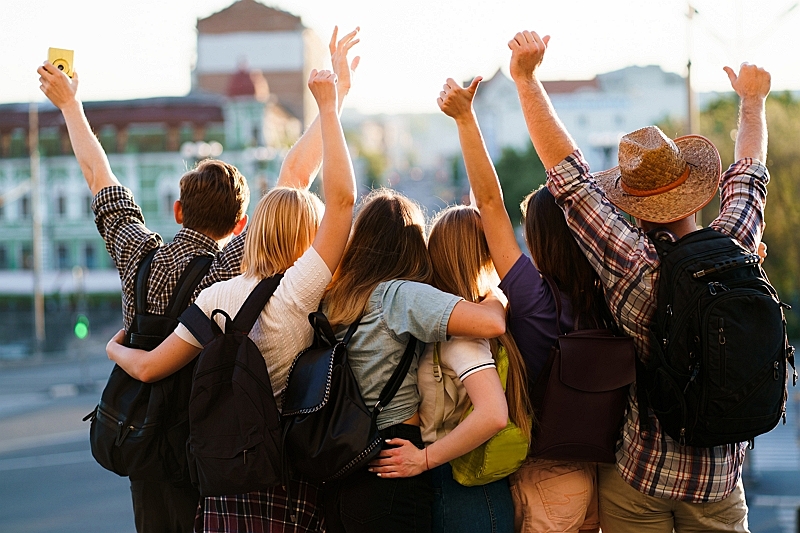 Japan National Tourism Organization (JNTO) announced that the number of international arrivals in Japan almost doubled to 934,500 in November 2022 from 498,600 in the previous month, boosted by practical open of the border on October 11. Compared to three years ago, however, the result still remained a 61.7% decrease, even though the reduction rate improved.
The largest source market in November 2022 was South Korea with 315,400 visitors, which were 53.8% more than even November 2019, followed by Taiwan with 99,500 visitors, U.S. with 84,300 visitors, Hong Kong with 83,000 visitors and Thailand with 52,100 visitors. JNTO said that recovery was seen not only in East Asia but also in other source markets
According to OAG, international flights arriving in six major airports in Japan (Narita, Haneda, Kansai, Nagoya, Fukuoka and Sapporo) were up 198.2% year on year to 8,732 and available seats were up 189% to 2,059,289 in total. Local airports, such as Naha, Sendai, Toyama or Hakodate, have increased international flight arrivals
The following graph shows international visitor arrivals by month and by source market.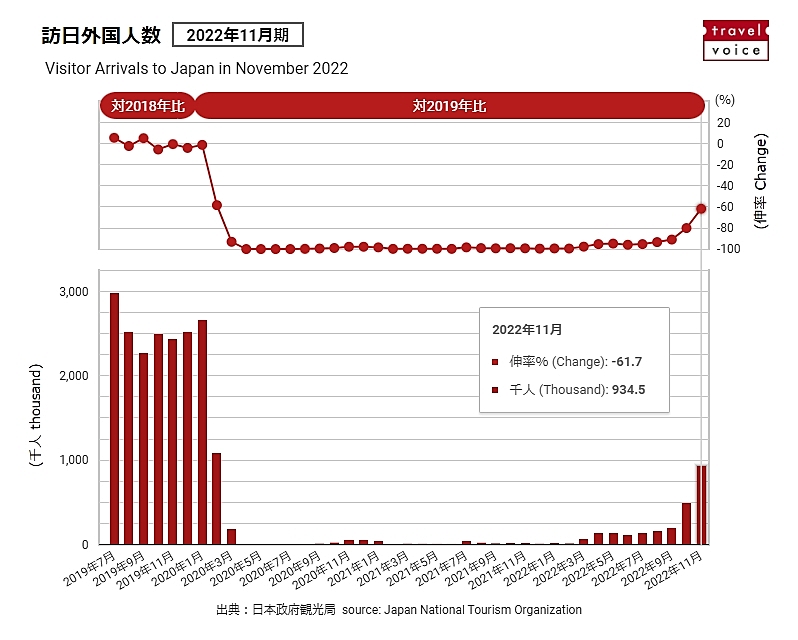 ※本グラフはコピー&ペーストで自由に転載可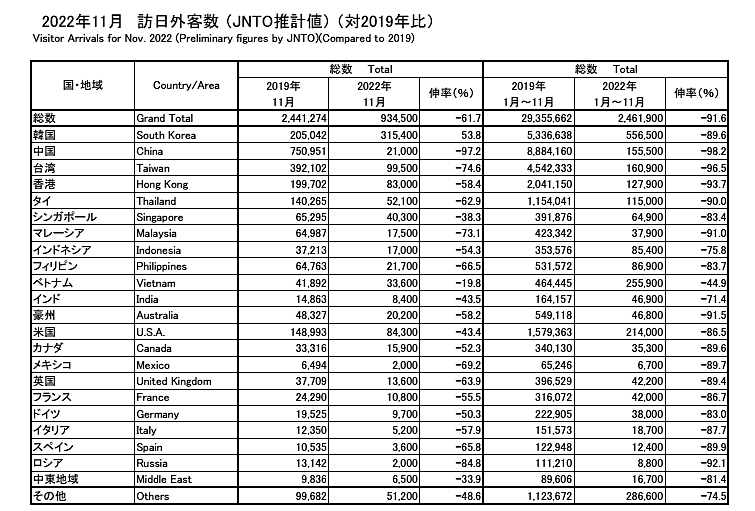 JNTO資料(対2019年比)より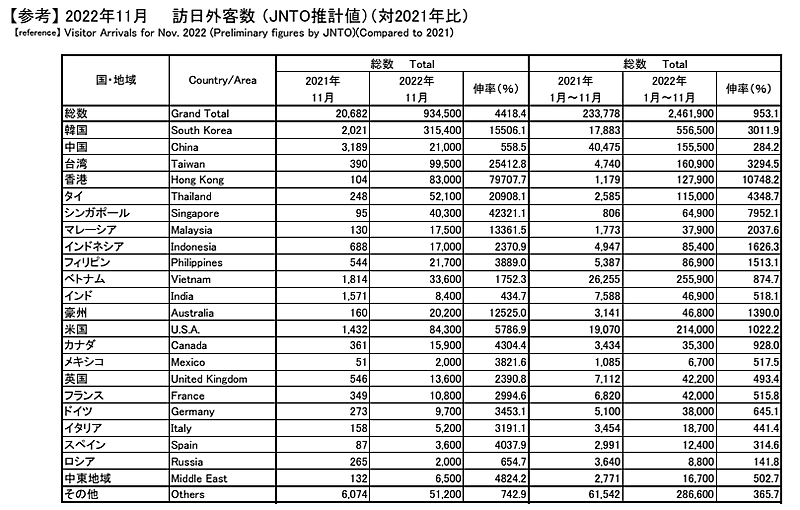 JNTO資料(対2021年比)より