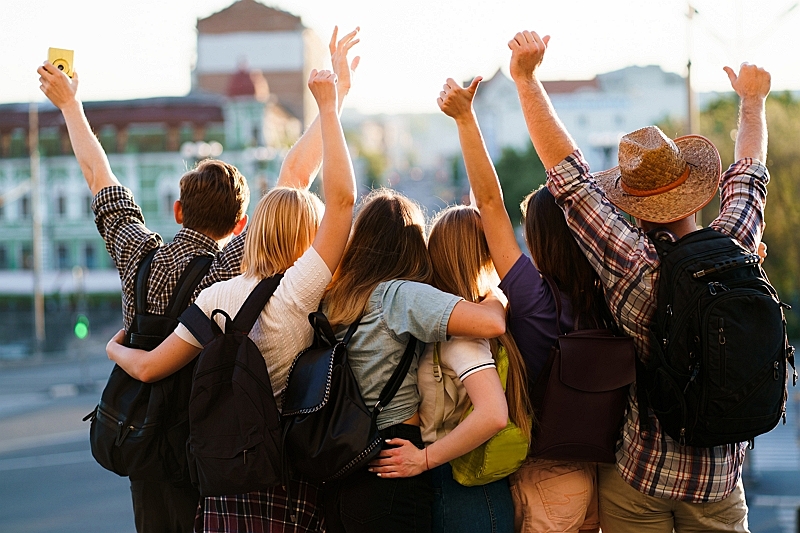 Japan National Tourism Organization (JNTO) announced that the number of international arrivals in Japan in August 2022 was 169,800 only. The partial reopen of the inbound travel market since June 2022 did not work well, though arrivals were more than 100,000 for five consecutive months.
Compared to August 2019 (2,520,134 arrivals), the result remained a 93.3% decrease. The Japanese government has approved international group tours without tour conductors since September 7 2022, and the result in September may be reflected by the another border relaxation.
The largest source market in August 2022 was Vietnam with 33,000 visitors, followed by South Korea with 28,500 visitors, U.S. with 15,800 visitors, China with 12,300 visitors and Philippines with 7,800 visitors.
According to OAG, international flights arriving in six major airports in Japan (Narita, Haneda, Kansai, Nagoya, Fukuoka and Sapporo) were up 98.2% year on year to 5,494 in August 2022, and available seats were up 93.2% to1,318,603 in total.
The following graph shows international visitor arrivals by month and by source market.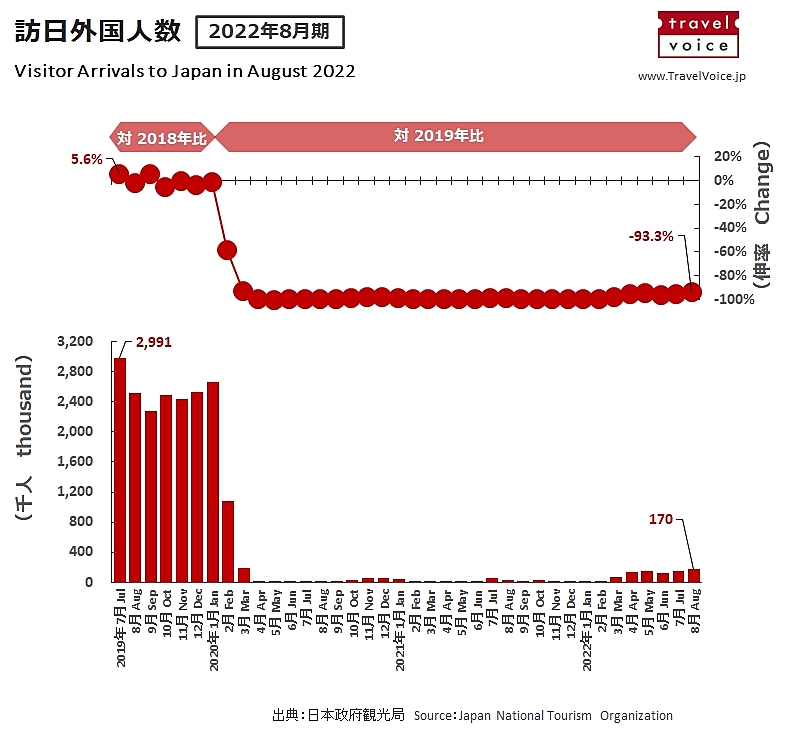 ※本グラフはコピー&ペーストで自由に転載可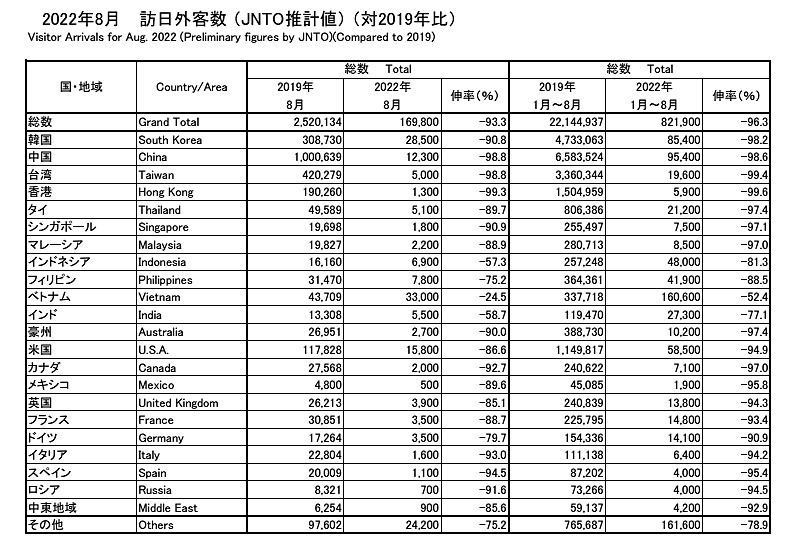 JNTO資料(対2019年比)より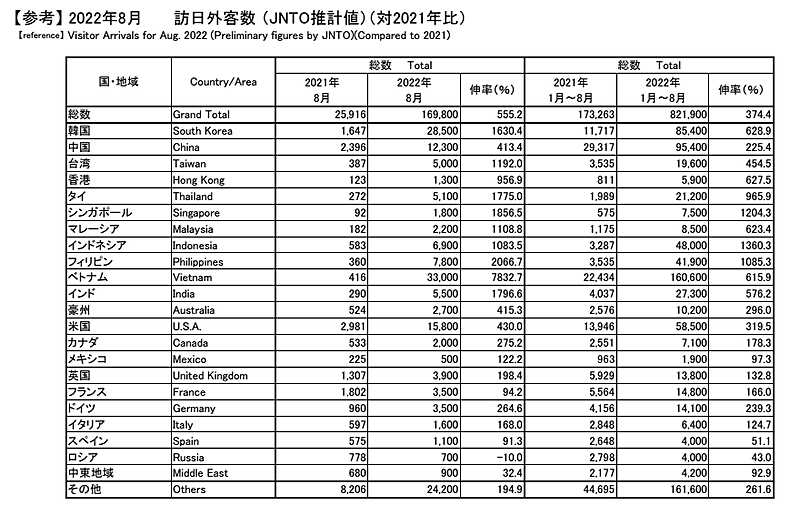 JNTO資料(対2021年比)より