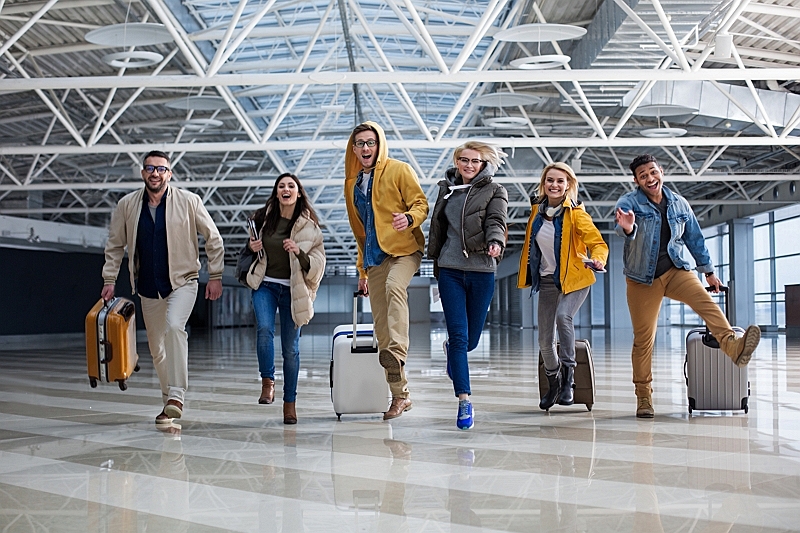 Japan National Tourism Organization (JNTO) announced that the number of international arrivals in Japan in September 2022 was 206,500, which were the first over 200,000 a month in the pandemic. For international visitors, negative certificate has no longer been required, and a package tour without a tour conductor has been permitted since September 2022,
Compared to August 2019 (2,272,883 arrivals), the result remained a 90.9% decrease. As the Japanese government has practically opened the border since October 11, international visitors are expected to increases rapidly after October.
The largest source market in September 2022 was south Korea with 32,700 visitors, followed by Vietnam with 30,900 visitors, U.S. with 18,000 visitors, China with 17,600 visitors and Indonesia with 9,200 visitors.
According to OAG, international flights arriving in six major airports in Japan (Narita, Haneda, Kansai, Nagoya, Fukuoka and Sapporo) were up 93.5% year on year to 5,419, and available seats were up 89.8% to1,300,487 in total.
The following graph shows international visitor arrivals by month and by source market.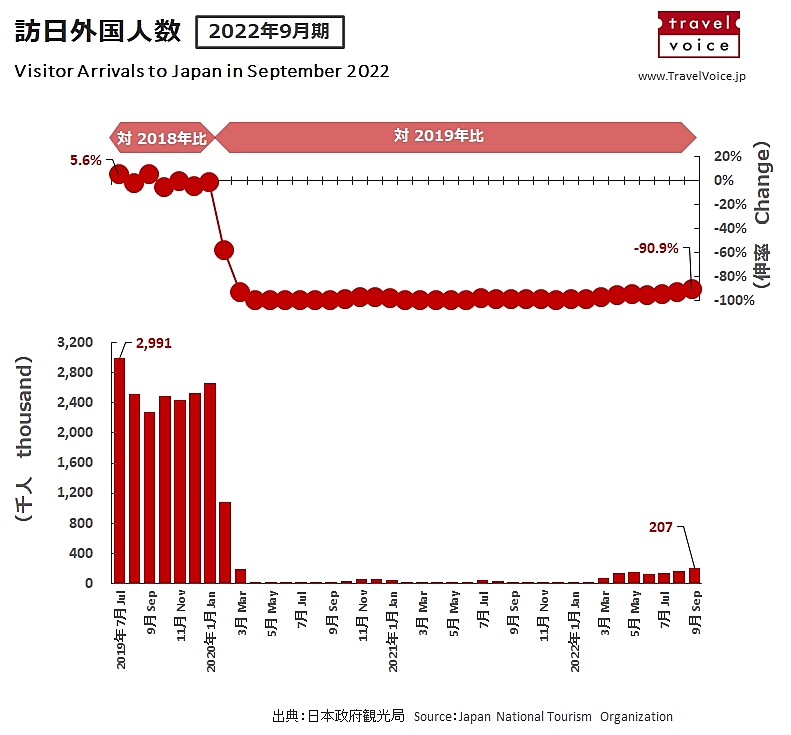 ※本グラフはコピー&ペーストで自由に転載可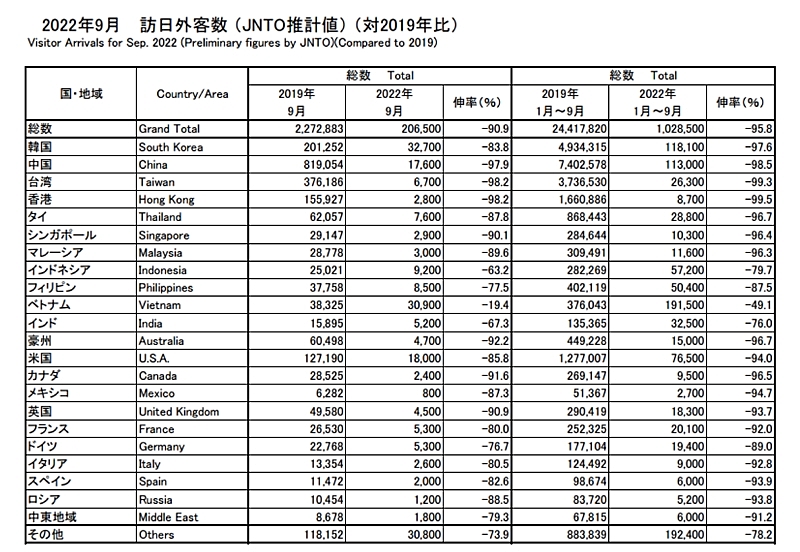 JNTO資料(対2019年比)より
JNTO資料(対2021年比)より