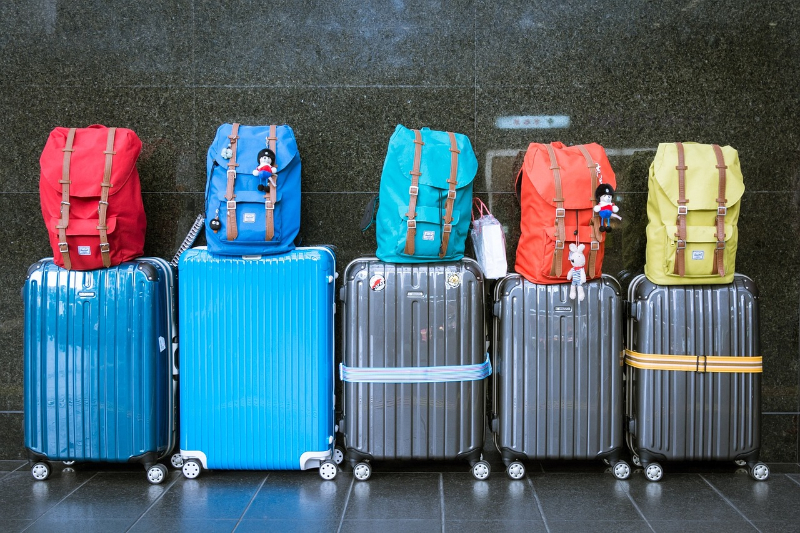 Japan National Tourism Organization (JNTO) reported that the number of international visitors to Japan was up 16.6% year on year, reaching 2,675,000 in May 2018. The monthly result with 380,000 more visitors than a year earlier was record-high for May. The result for the first five months of 2018 totaled 13,194,000, 15.6% more visitors than a year earlier. 
The graphs below show the change in the number of international visitors in Japan for the past year: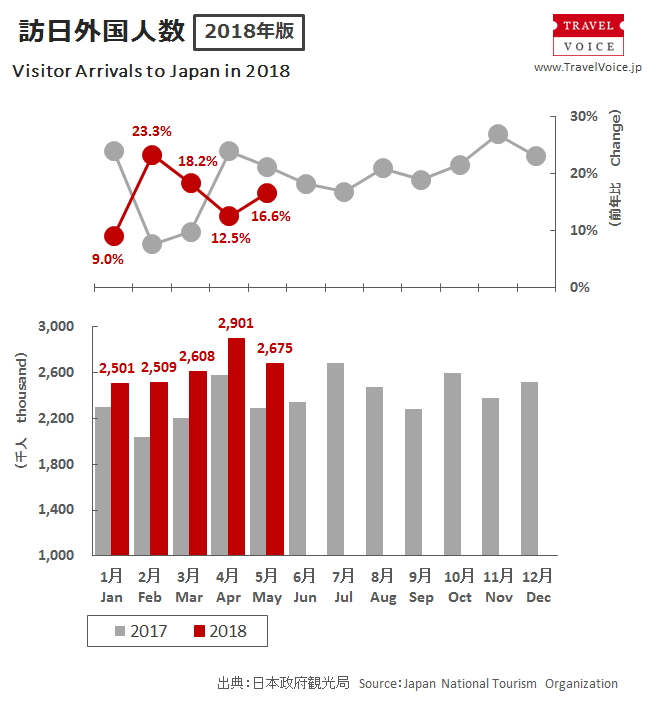 The top market was still China with 668,600 visitors (+29.3%), followed by Korea with 640,400 (+14.6%), Taiwan with 440,100 (+8.0%), and Hong Kong with 190,500 (+4.9%) visitors. Visitors from all major markets except Malaysia broke the previous records in May, and visitors from all nine markets in Europe, U.S.A. and Australia resulted in double-digit growths. 
JNTO said that the inbound travel market overall was boosted by extension of air networks including increases in scheduled flight frequencies and charter flights, expansion of the cruise travel demand and effective promotional campaigns.  
For each market, the number of visitor arrivals in May 2018 was: