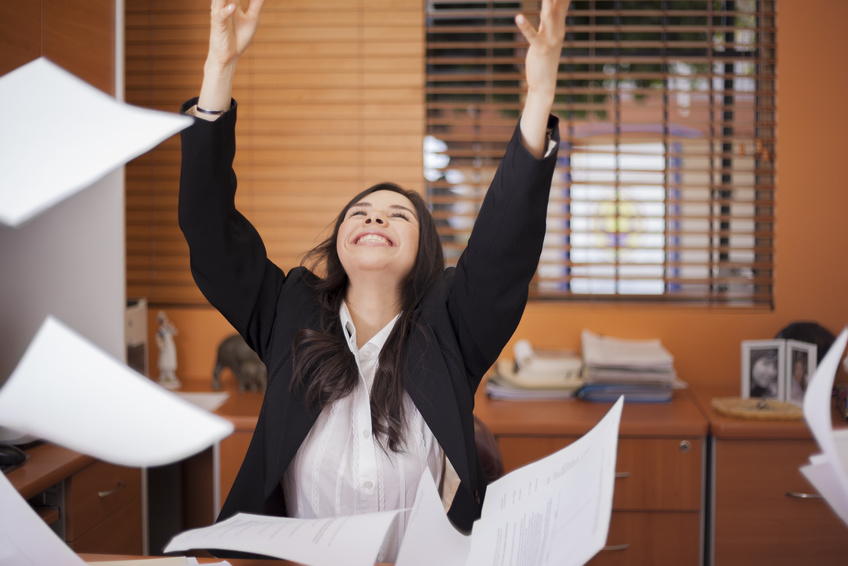 The survey on the acquisition rate of paid holidays in 30 countries conducted by Expedia reveals Japan as the worst country with its rate of 50%, 10 days acquired out of 20 paid holidays a year (same rate as a year ago).
The second worst country was South Korea (67%), followed by India and Italy (75% each). Still, the rate in South Korea rose from 53% a year ago.
Some countries have a rate of 100% for 30 paid holidays a year: Brazil, France and Spain.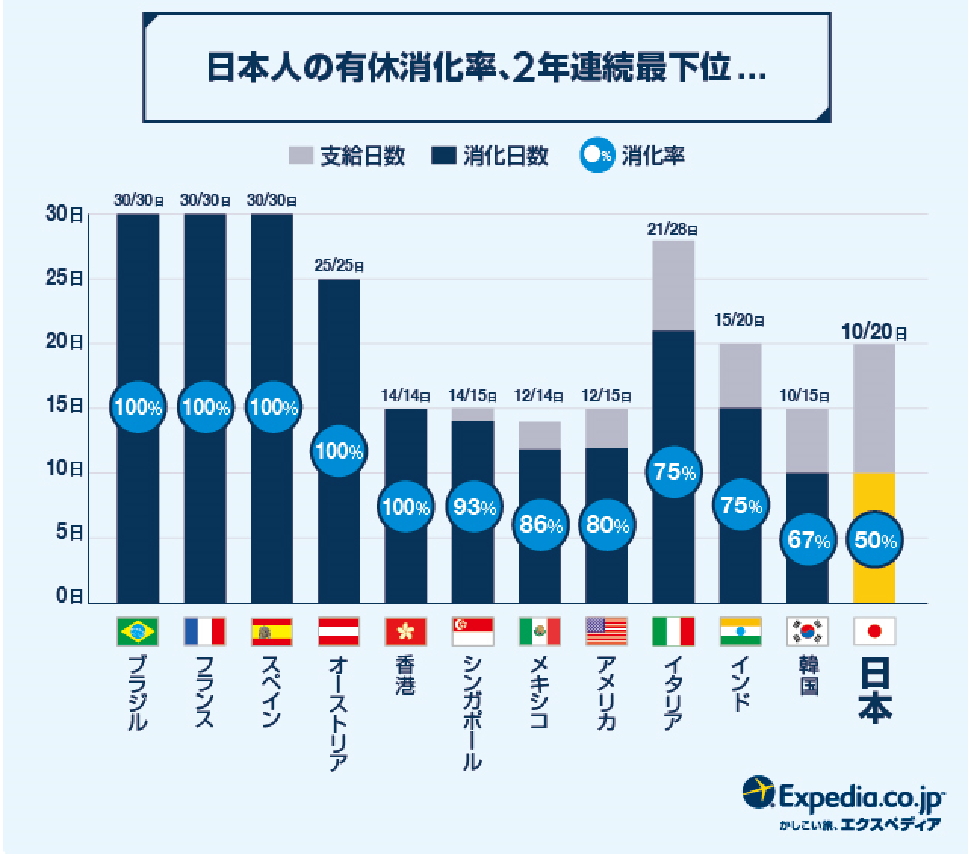 The ratio of Japanese people feeling guilt when acquiring paid holidays was 63%, much higher than the 31% in the USA and approximately 20% in France, Brazil, Austria, Italy, Mexico, and Spain, as shown on the graph below: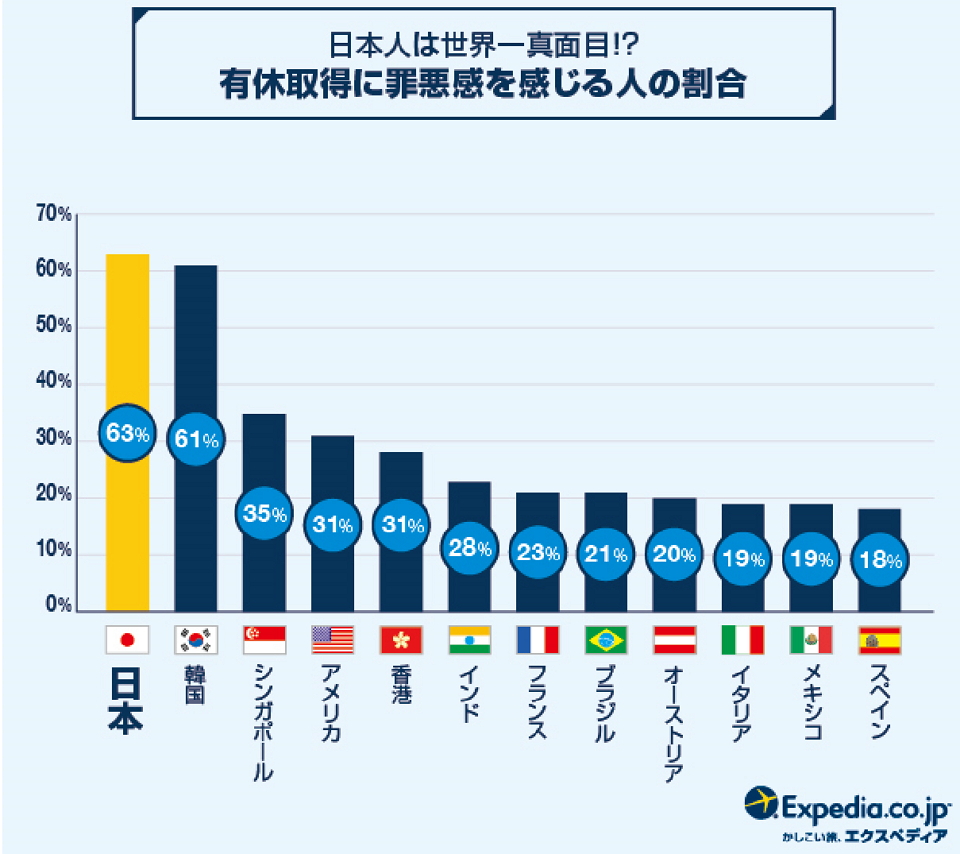 Japan was also at the top (49%) for taking short-term vacations several times a year, which suggests that the Japanese workers have psychological difficulties taking long-term vacations.
Meanwhile, the most important point when changing jobs in Japan is 'being able to acquire more paid holidays,' followed by 'a flexible-time working system' and 'financial support for commuting.'
The survey was conducted with 15,081 people in Japan, the USA, Canada, Mexico, Austria, Denmark, France, Germany, Ireland, Italy, the Netherlands, Norway, Spain, Sweden, U.K., Brazil, Argentina, Australia, Hong Kong, Taiwan, India, Malaysia, Singapore, South Korea, Thailand, UAE, New Zealand, Finland, Belgium, and Switzerland on 04-15 September 2017.