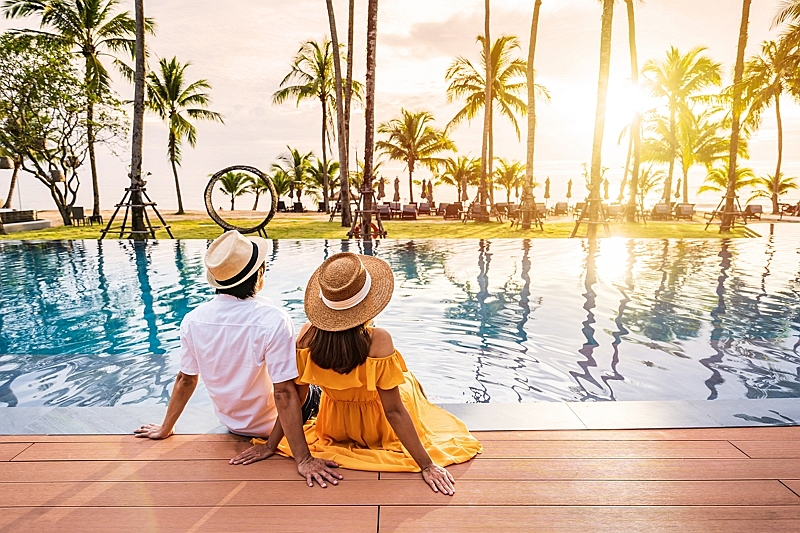 Japan National Tourism Organization (JNTO) announced that the number of Japanese overseas travelers were 537,700 in February 2023, approximately 100,000 more travelers than the previous month, but still 65% down compared to February 2023.
According to OAG, international flights departing from six major airports in Japan (Narita, Haneda, Kansai, Nagoya, Fukuoka and Sapporo) were up 293.9% year on year to 10,794, providing 2,576,944 seats in total (up 279.4% year on year). Flights departing from Japan extended to 18 local airports including Asahikawa and Ibaraki.
The following graph shows Japanese overseas travelers by month.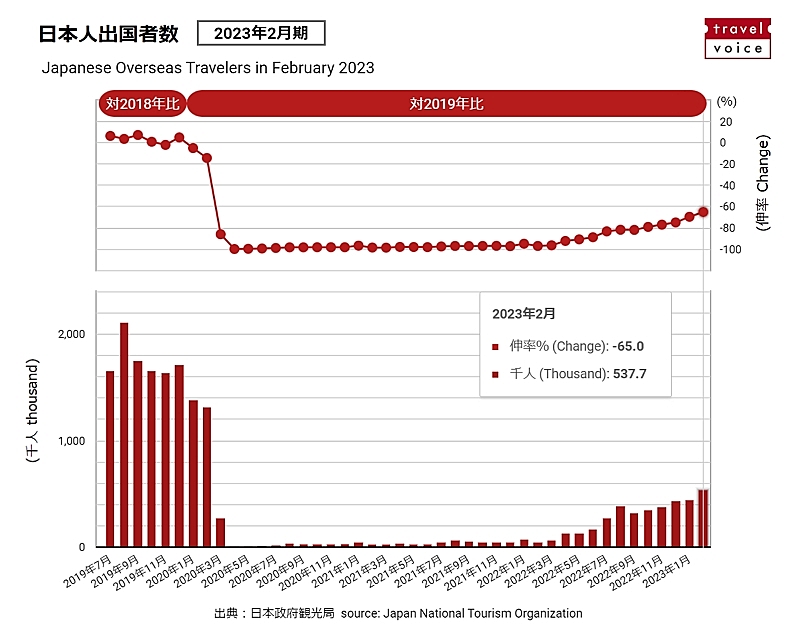 ※本グラフはコピー&ペーストで自由に転載可