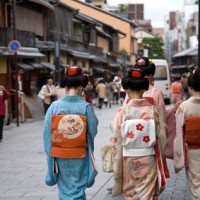 Kyoto Convention Bureau reported that a share of overnight foreign travelers in Kyoto was 39.6% of the total in June 2015, 8.3 higher points than a year earlier. The occupancy rate was 88.1%, much higher than 79.7% a year earlier.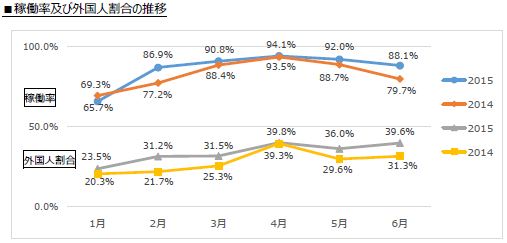 By international market, overnight travelers from China reached monthly record-high this year, considerably growing by 140.5% year on year. A share of rooms occupied by travelers from East Asia including China, Taiwan, Hong Kong and Korea accounted for 46.5% of the total, which outnumbered a share of those from North America, Europe and Oceania.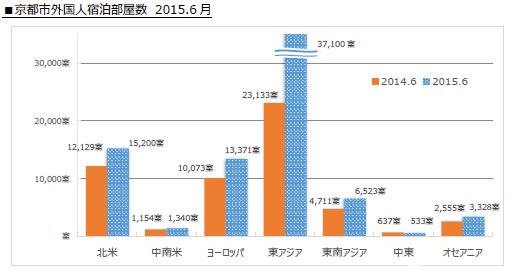 In the first half of 2015, rooms occupied by foreign travelers were up 25.3% year on year, and the share was 34.2% of the total, 5.6 higher points than a year earlier. China with more than double growth was the second largest international market, being close to the biggest international market Taiwan.
In Japanese