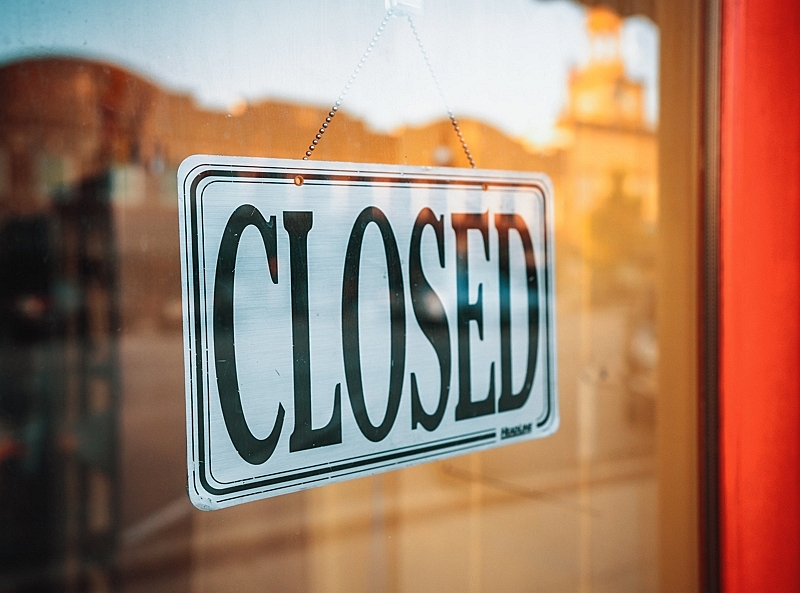 Tokyo Shoko Research reported that 49 lodging companies (debt of more than 10 million JPY) have bankrupted for the first seven months of 2021. The result was 37.9% fewer than a year ago, supported by a variety of governmental financial supports.
The ratio of bankruptcies with debt of 500 million JPY or more accounted for 18.3% of the total, 14.6 lower points than a year ago, while the ratio of bankruptcies with debt of 100 million JPY or less was up to 36.7% from 29.1% a year ago.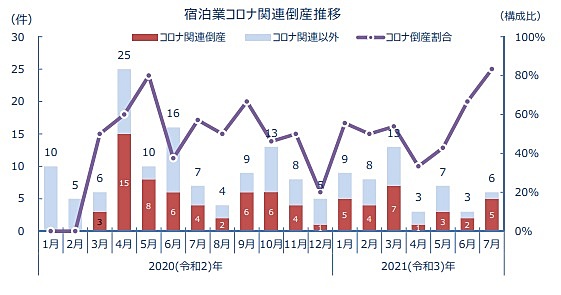 In July only, six lodging companies were bankrupted, and the monthly results were smaller than a year ago for four months in a row. The total amount of debt was down 45.2% to 609 million JPY because all of them were small or micro-sized companies.