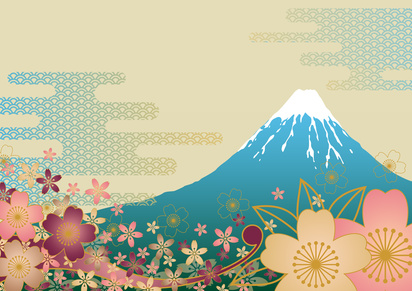 Japan National Tourism Organization (JNTO) reported that foreign visitors to Japan increased by 41% year on year to 1,648,000 in November 2015, which were about 480,000 more visitors than the record-high result for November a year ago. The total for the first eleven months of 2015 accordingly reached 17,964,400. The final result in 2015 will surely be reach 19 million foreign travelers.
The following table shows monthly results in 2015 and changes from 2014: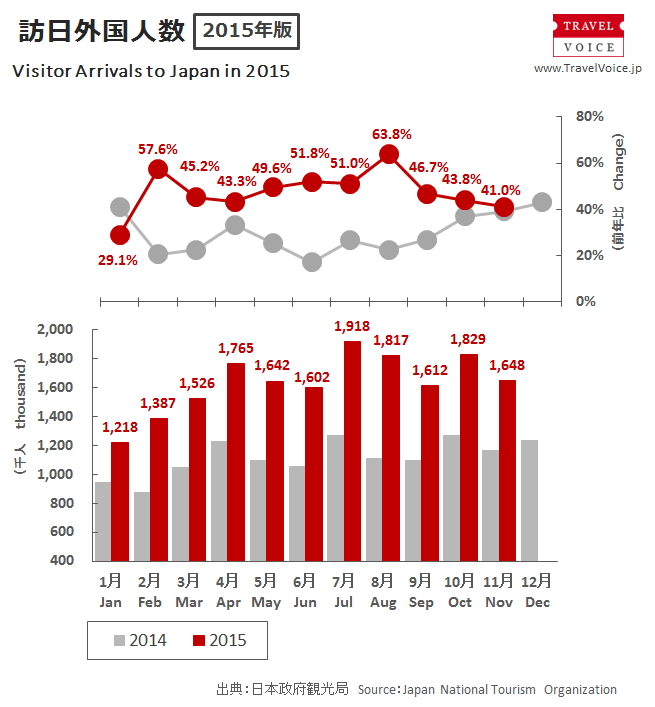 By market, China was still the top market with 363,000 visitors (+75%), and the total already reached 4,646,700 and is expected to exceed 5 million by the end of 2015. Visitors from East Asia accounted for about 70% of the total including 359,800 visitors from Korea (50.5%), 296,500 visitors from Taiwan (+25.4%) and 130,800 visitors from Hong Kong (+53.4%). The market share was up from 65% in November last year.