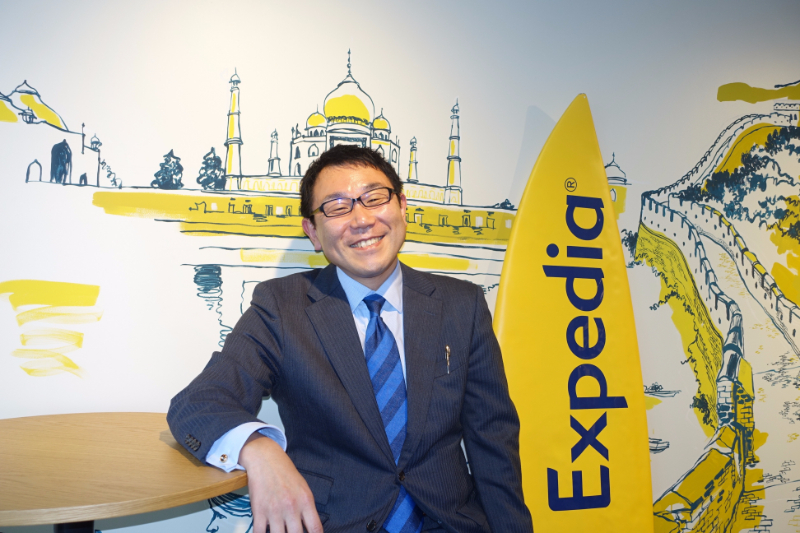 Expedia Japan celebrated the 10th anniversary of opening the site in Japanese in November 2016. Increasing a B2C sales share to about 90% of the total business for the decade, Keizo Ishii, Expedia Japan Director and General Manager Japan, said that the OTA is strengthening the B2B sales after 2017, seeing the market is potential.
In addition to the B2B brand of 'Kuma no Te' for travel agents, Expedia Japan is trying to expand its BTM business for general companies or public organizations by providing a solution of 'powered by Expedia.' "B2B is like a stone wall. Once the wall is built, it will not collapse easily. We are trying to build the stone wall to win the competition," Ishii said.
Amid drastic change of the business trip environment, Expedia Japan expects to have a chance to meet emerging B2B needs including cost reduction. Ishii said with confidence that Expedia can help companies reduce cost and also ensure corporate compliance because Expedia informs transparent expense details.
In the meantime, Ishii forecasted that competition between OTAs and legacy travel agents will be severer in transition from a package tour-centered market to an individual travel market. "I think that both sides are trying to target an emerging market in between full-packaged travel and individual travel. In the next few years, both sides will collide in between, and at that time, the travel industry's share will possibly change," Ishii said. "Taking care of our current market, we have to exploit a new market."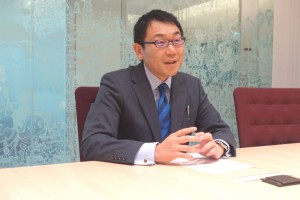 A basic stance for Expedia Japan is to add new services, not to change the business style in accordance with the market change. One of the added services is to improve the booking system on mobile phone and its app by adding functions to purchase dynamic package, travel insurance or optional tour.
Also, Expedia Japan is enriching the site in Japanese. Ishii said, "We will enrich overseas travel contents not only for travel planners but also for general viewers to visit the site."
Ishii mentioned Expedia skill for Alexa (AI-based voice assistance offered by Amazon) that has just been launched in the U.S. "It is too early in Japan," Ishii said. "I believe that it is more important to link big data with travel."