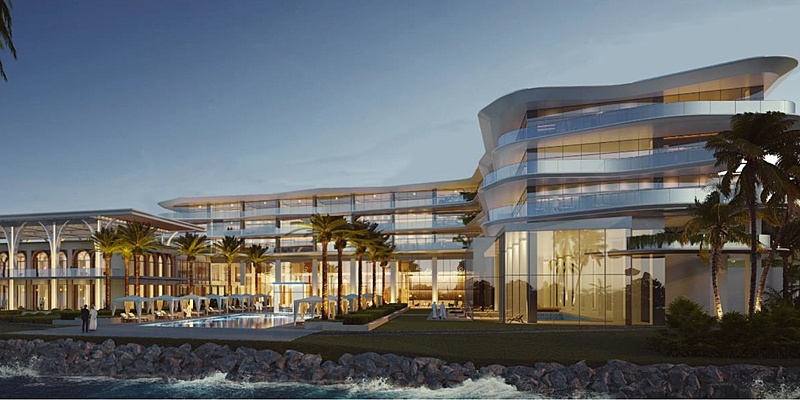 Hotel Okura, one of the luxury hotel group in Japan, announced that 'the Okura Resort Muscat' will open in Muscat, the capital of Oman, in 2027, as the first Okura-branded property and the first Japanese-branded hotel in Oman.
The new hotel with 150 guest rooms, each with a standard area of approximately 50 square meters, will have a view of golf course of Al Mouj Golf, a world-renowned European Tour venue, and the Gulf of Oman.
A Japanese designer will design the interior spaces with a concept of 'Neo Oman,' which combines traditions of Oman and Japan. A variety of dining options will be available, including all-day dining, teppanyaki and other Japanese cuisine, and western-style fine dining. Also, banquet facilities as well as indoor and outdoor swimming pools, a spa and a gymnasium will be offered.
Oman drew up national "Oman Vision 2040" strategy to aim at diversified economy including tourism.