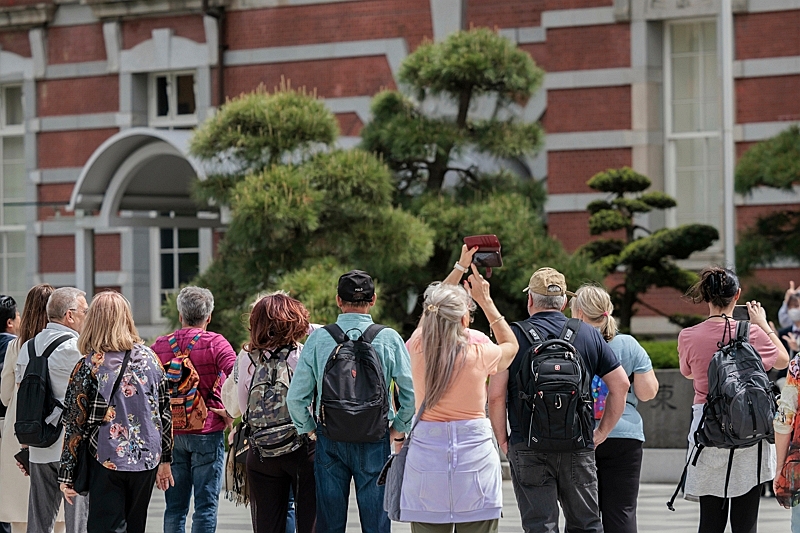 Japan National Tourism Organization (JNTO) announced that the number of international visitors in Japan in September 2023 was 2,184,300, recovering to a 3.9% reduction compared to the same month 2019 (2,272,833). The total in the first nine months of 2023 reached 17.4 million visitors, 28.8% fewer visitors than the same period of 2019.
The largest source market continued to be South Korea with 570,400 visitors(up 83.4% over 2019), followed by Taiwan with 385,300 visitors (up 2.4%), China with 325,600 (down 60.2%), U.S. with 156,600 visitors (up 23.1%) and Hong Kong with 151,100 visitors (down 3.1%).
The entire market was boosted especially by increases in visitors from Southeast Asia and North America including Canada. Visitors from 15 source markets were record-high for September.
According to OAG, international flights arriving in six major airports in Japan (Narita, Haneda, Kansai, Nagoya, Fukuoka and Sapporo) recovered to a 23.3% decrease (16,383 flights) compared to September 2019, and available seats to a 22% reduction (3.86 million seats). Haneda handled more flights (4,100) and available seats (999,089) than September 2019.
The following graph shows international visitor arrivals by month and by source market.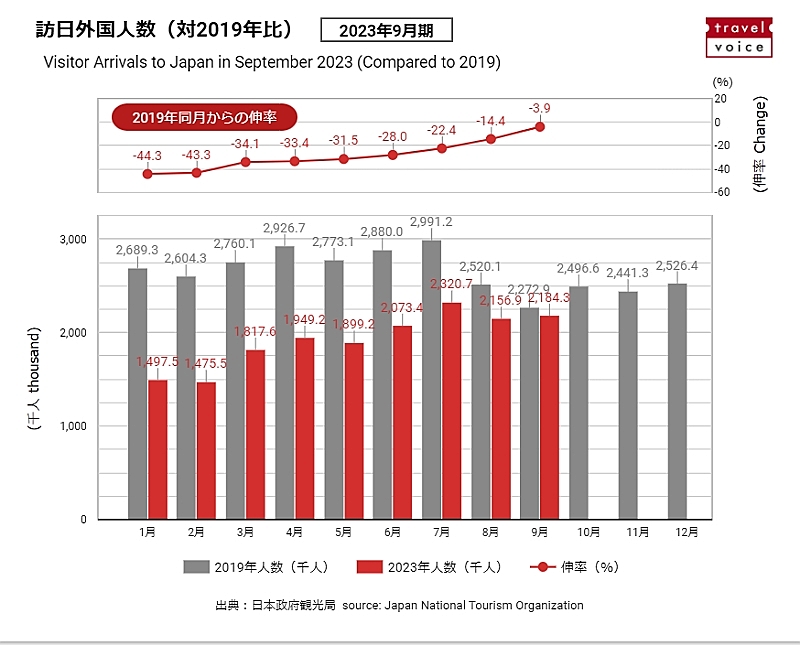 ※本グラフはコピー&ペーストで自由に転載可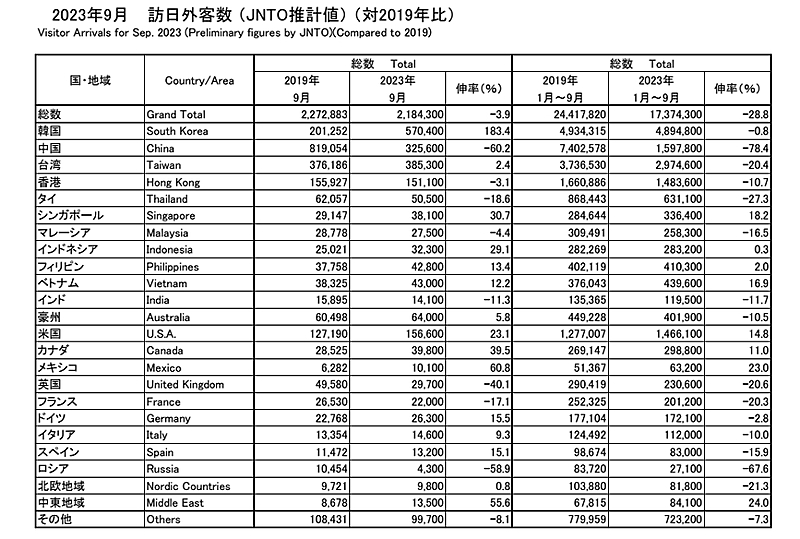 JNTO資料(対2019年比)より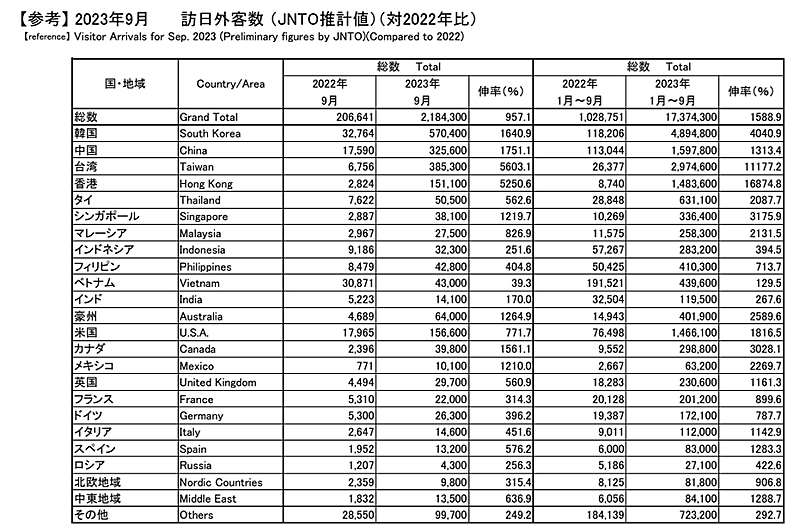 JNTO資料(対2022年比)より