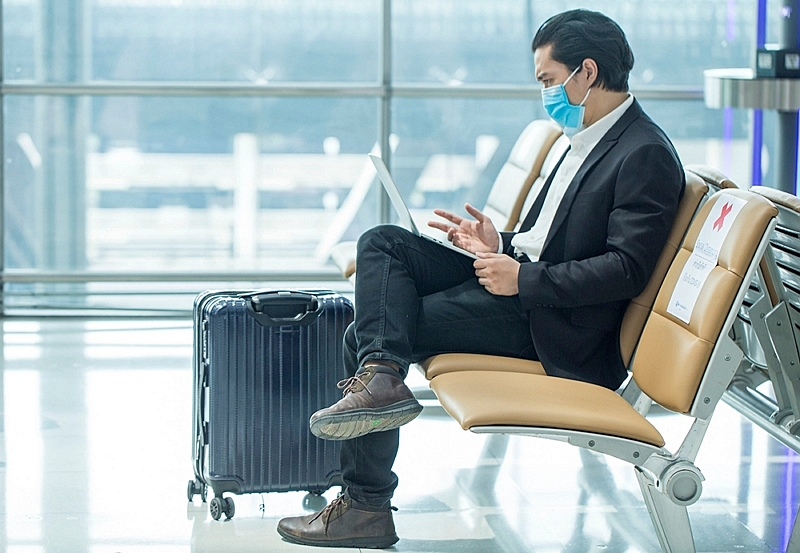 Japan National Tourism Organization (JNTO) announced that the number of international arrivals in Japan was down 97.7% year on year to 56,700 in November 2020. Despite the YOY reduction for 13 months in a row, the November result doubled from the previous month (28,000 arrivals).
The Japanese government has ease entry restrictions under the given conditions since October 1 and reduced the infection warning to Level 2 for 11 countries and regions including China, Vietnam and South Korea since November 1. Also, 'Business Track' and 'Residence Track' have launched for Vietnam, South Korea, Singapore and China, and 'Residence track' for Thailand, Malaysia and China.
Arrivals from China still decreased by 97.6% year on year to 18,100, but largely increasing from 4,500 in October, and arrivals from Vietnam, a business track partner, were up from 6,200 in October to 14,700 (-64.9%).
Visitors from five markets accounted for half of the total: 6,200 from Vietnam (-86.7%), 4,500 from China (-99.4%), 2,000 from South Korea (-99%), 1,400 from Thailand (-99%) and 1,300 from Taiwan (-99.7%).
According to OAG, an aviation date provider, international flight arrivals in six major airports (Haneda, Narita, Kansai, Nagoya, Sapporo and Fukuoka) in Japan were down 85.4% to 3,038 in November, and available seats were also down 85.7% to 694,080.
The graph below illustrates monthly changes of international arrivals in 2020 and breakdown by market in November 2020.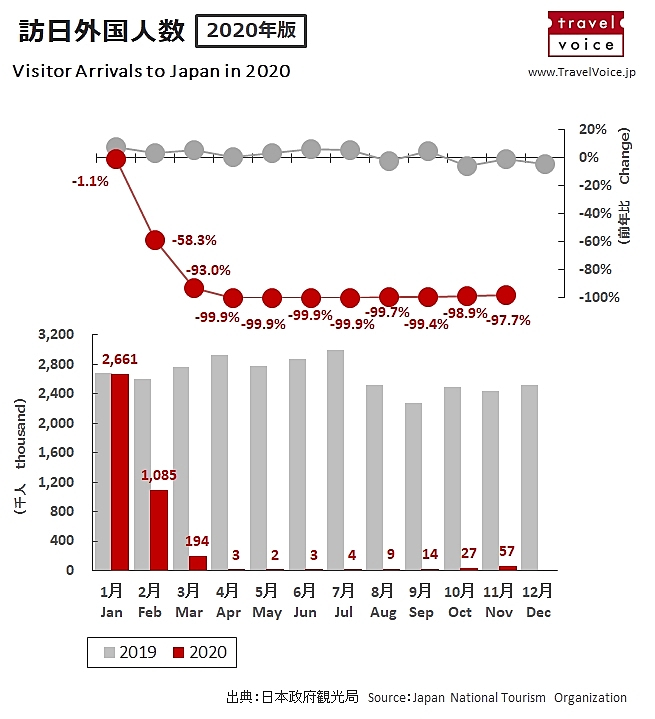 ※本グラフはコピー&ペーストで自由に転載可
JNTO資料より