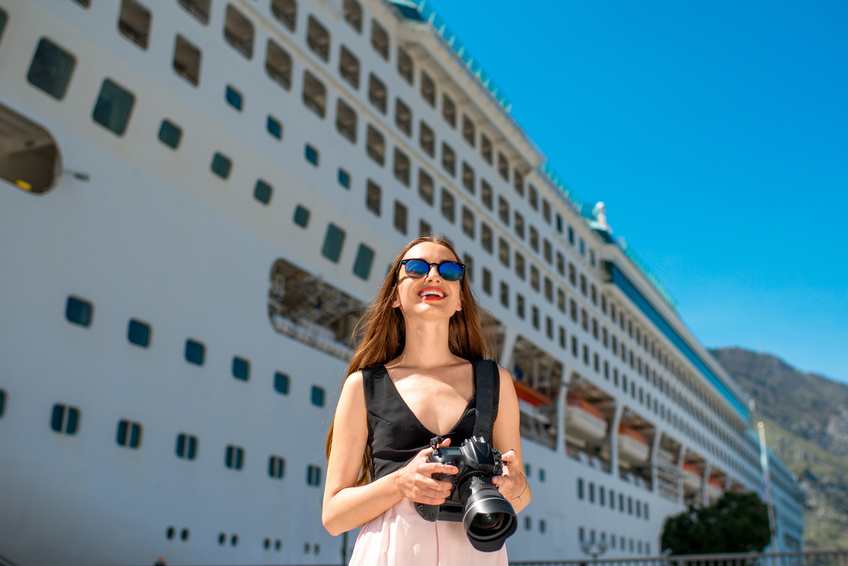 Ministry of Land, Infrastructure, Transport and Tourism reported that the number of international cruise visitors to Japan reduced by 12.2% year on year to 2,153,000 in 2019, showing reductions for two years in a row. 
The reduction mainly resulted from a decrease in cruise ships departing from China, as major cruise companies have rearranged their cruise plans from China since 2018. Chinese cruise travelers accordingly reduced by 14.5% to 1,740,000 in 2019.
On the contrary, Chinese Fly & Cruise travelers, who boarded Japan-based cruise ships, were up 20.3% to 89,000. 

The number of port calls in Japan was down 2.2% to 2,867 in total, which consisted of 1,932 by foreign cruise companies (+1.0%) and 935 by Japanese cruise companies (-8.1%). The busiest port was Naha with 260 port calls (243 in 2018), followed by Hakata with 229 (279 in 2018), Yokohama with 188 (168 in 2018) and Nagasaki with 183 (220 in 2018).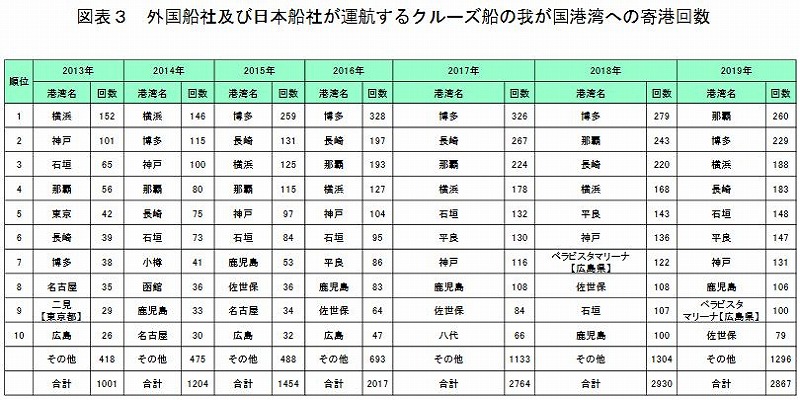 Major ports in Kyushu reduced port calls because cruises from China decreased by 10.6% to 893 in total, while they increased Japan-based cruises by 20% to 707. 
Port calls by cruise class were 1,023 of standard class ships with $70 a night or more (1,181 in 2018), 732 of premium class ships with $200 a night or more (661 in 2018) and 177 of luxury class ships with $400 a night or more (71 in 2018).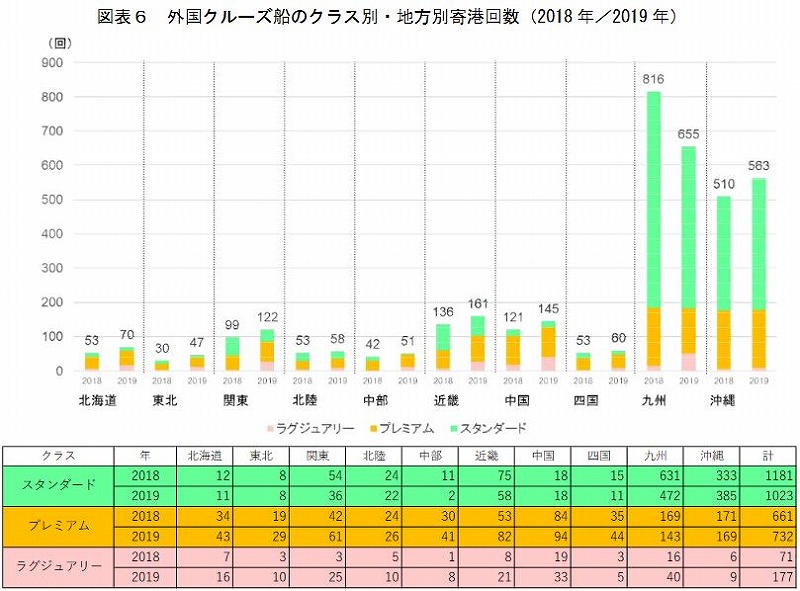 The first monthly growth was found in November 2019 in the past 17 months. The ministry expects that the international cruise market will grow again in 2020, as major cruise companies plan to add large-scale ships in the Chinese market after 2020.