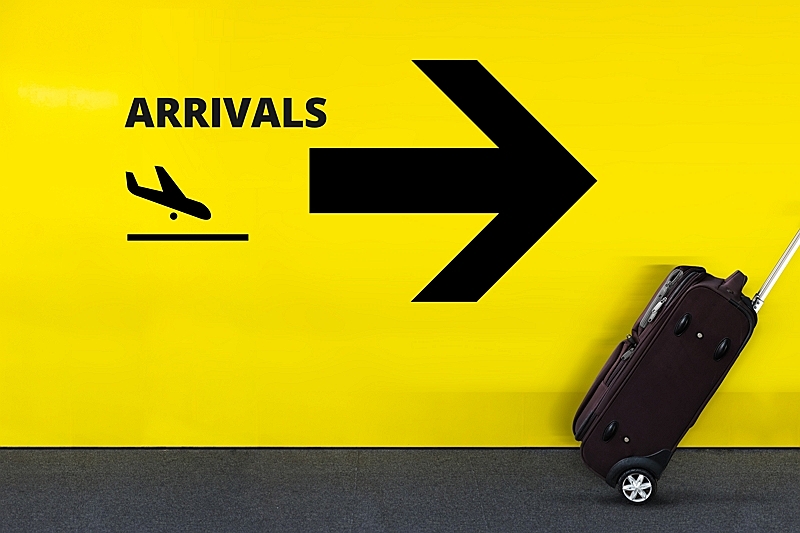 Japan National Tourism Organization (JNTO) announced that the number of international visitors to Japan was 51,100 in July 2021, a Tokyo Olympics month, increasing by five times from 9,300 in June. The monthly result was still down 98.3% compared to two years ago (2.99 million visitors).
Market-by-market visitors were affected by the Olympics: 6,100 from U.S., 3,900 from China, 3,400 from U.K., 2,500 from France and 2,200 from Germany.
International flights arriving in six major airpots in Japan were up 6.6% year on year to 2,938, and available seats totaled 716,864 (+15.6% year on year) in July 2021, according to OAG.
The graph below shows monthly results of international visitors to Japan: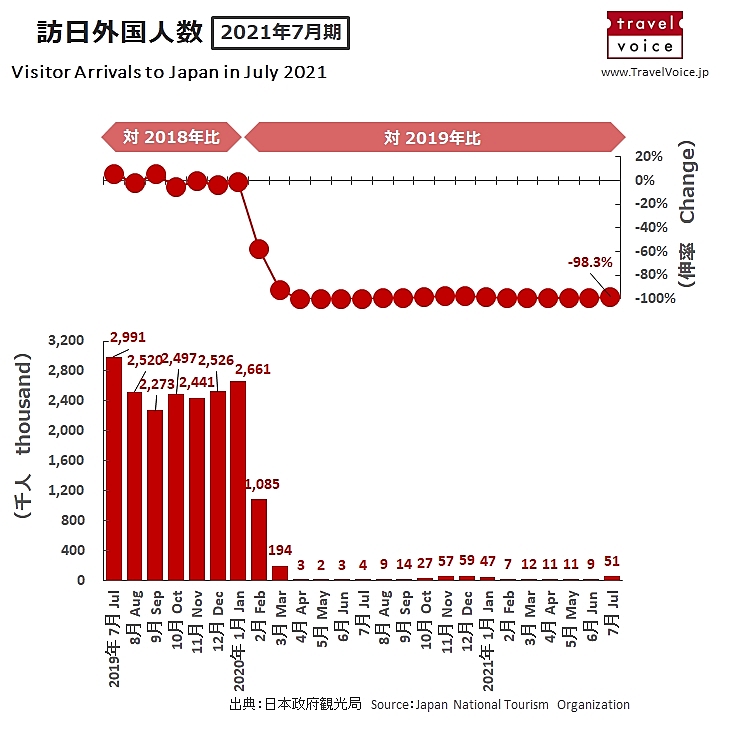 ※本グラフはコピー&ペーストで自由に転載可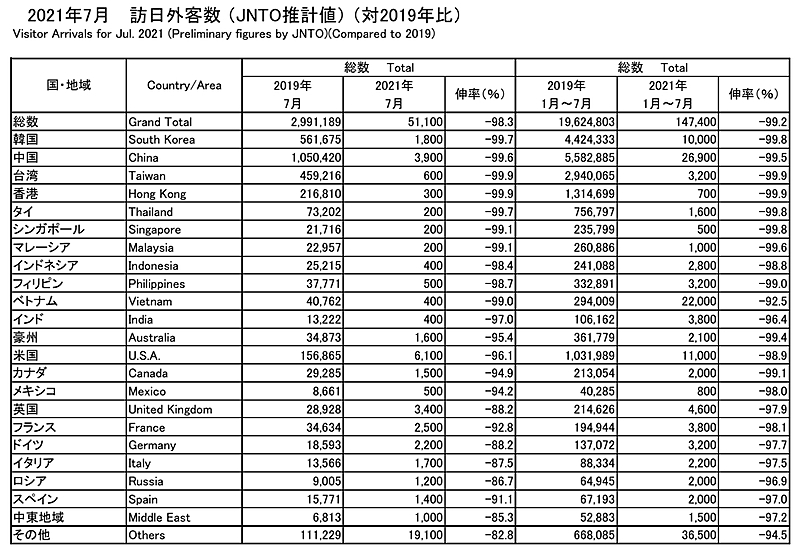 JNTO資料(対2019年比)より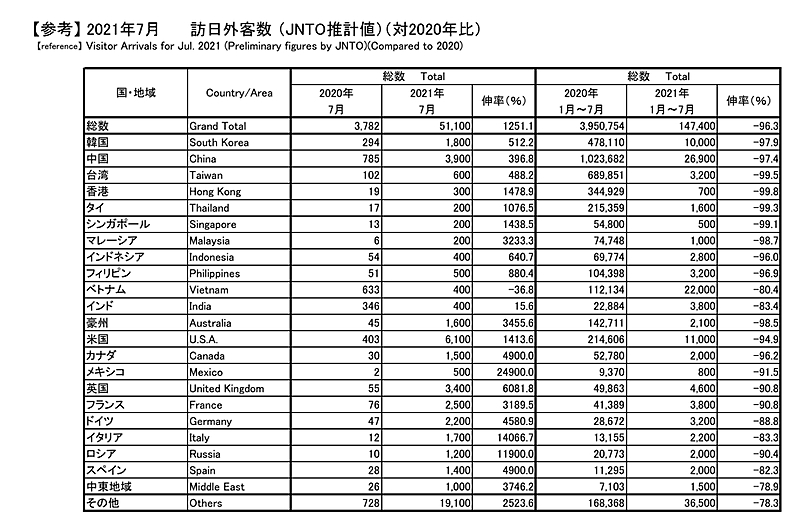 JNTO資料(対2020年比)より