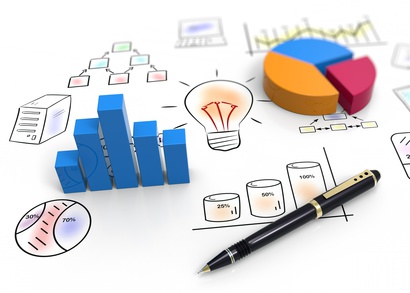 Japan National Tourism Organization (JNTO) reported that the number of international visitors to Japan was up 15.3% year on year to 2,705,000 in June 2018. The monthly result with 350,000 more visitors than a year earlier was record-high for June. The result for the first half of 2018 accordingly totaled 15,899,000, 15.6% more than a year earlier, with record-high results in all of the 20 target markets.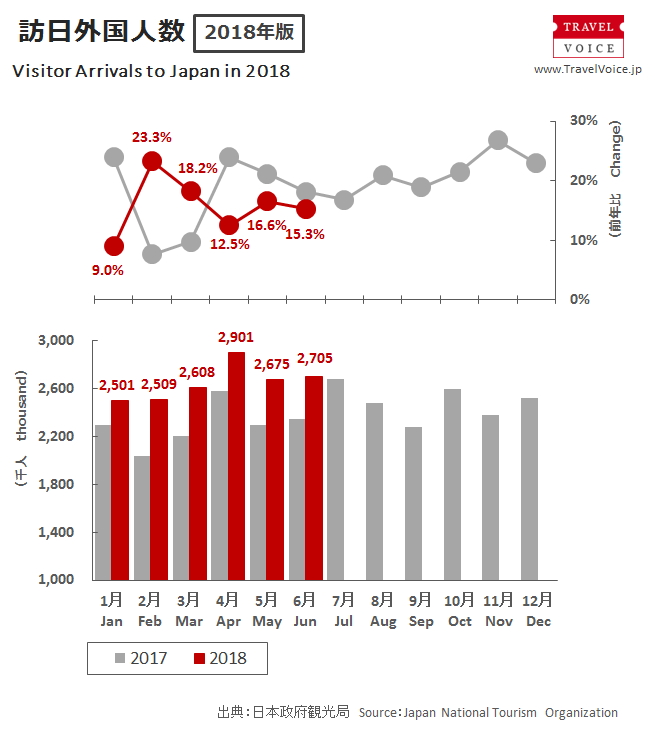 The top market in June 2018 was China with 760,900 visitors (+29.6%), followed by South Korea with 606,100 (+6.5%), Taiwan with 456,900 (+5.4%), and Hong Kong with 205,500 (+1.8%) visitors. Visitors from U.S.A. and Indonesia were record-high on a single month basis, and visitors from 18 markets were record-high for April. Following May, visitors from nine markets of North America, Europe and Australia resulted in double-digit growths. The highest growth in June 2016 was found in Indonesia with 46.4%, followed by Thailand with 42.2%.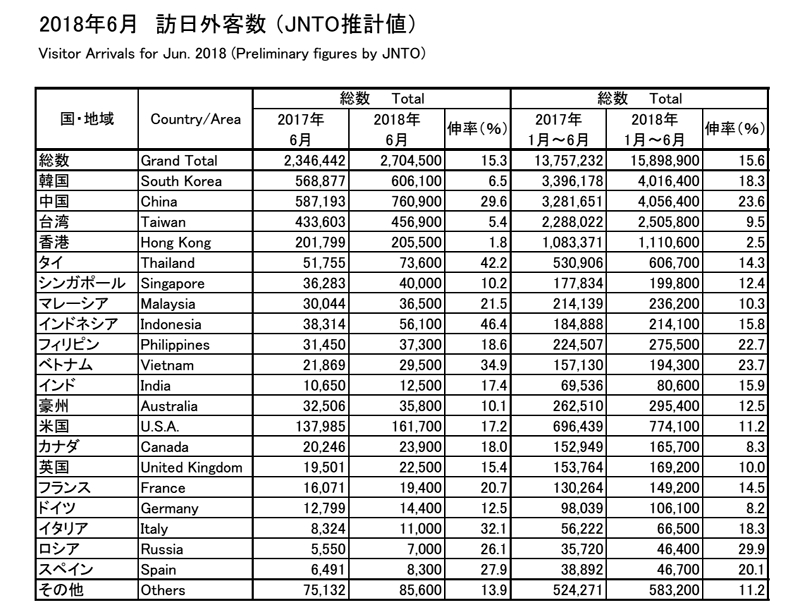 JNTO said that the inbound travel market in June was boosted by extension of the air network including charter flights and its effective promotional campaigns.