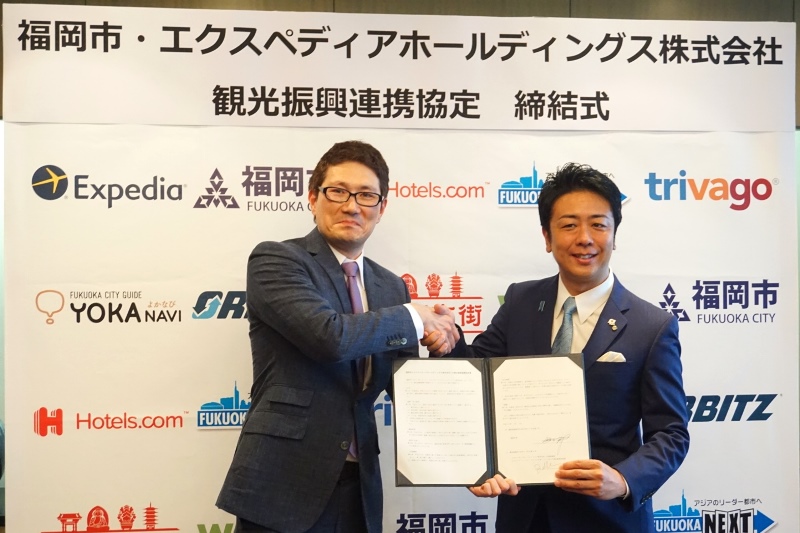 Fukuoka City and Expedia Group signed a partnership agreement on tourism promotions to increase international visitors on July 3. Expedia becomes a marketing and promotion advisor for Fukuoka, which is one of the host cities for World Cup Rugby 2019 in Japan. 
According to the agreement, special pages for promotions of Fukuoka will be launched on each of the Expedia Group websites with 675 million visitors a month to introduce not only accommodations in the city but also local foods, crafts, nature or experiences, particularly targeting U.K., France, New Zealand, Australia, U.S.A. and Spain. 
In addition, the searching and booking function of Hotels.com will open on the official Fukuoka City Guide website. Also, Expedia will provide Fukuoka City with a variety of analyses and insights based on data by market and host educational seminars for local tourism-related businesses.
Fukuoka is the second local partner in Japan for Expedia, following Kyoto in September 2017.