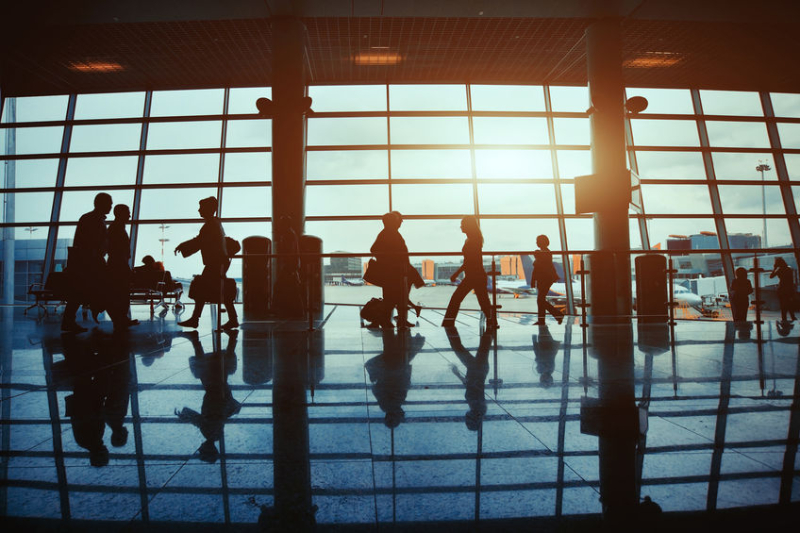 Japan National Tourism Organization (JNTO) reported that the number of international visitors to Japan was up 12.5% year on year, reaching 2,901,000 in April 2018. The monthly result with 300,000 more visitors than a year earlier was record-high for April. The result for the first four months of 2018 totaled 10,519,000, representing the fastest achievement of 10 million ever. 
The graphs below show the change in the number of international visitors in Japan for the past year: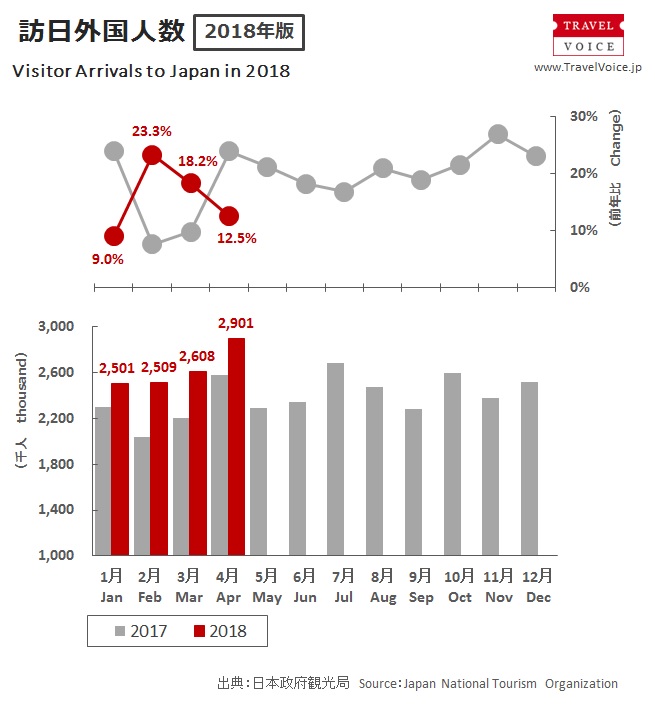 The top market was China with 683,400 visitors (+29.2%), followed by Korea with 638,500 (+15.1%), Taiwan with 470,000 (+13.7%), and Hong Kong with 179,900 (+14.1%) visitors. Visitors from Taiwan, Thailand, Philippines, Vietnam, India, France and Russia were record-high on a single month basis, and visitors from Korea, China, Singapore, Malaysia, Australia, U.S.A. and Italy were record-high for April.  
JNTO said that the inbound travel market overall was boosted by extension of air networks including an increase in charter flights and effective promotional campaigns focusing on spring in Japan.  
For each market, the number of visitor arrivals in March 2018 was: