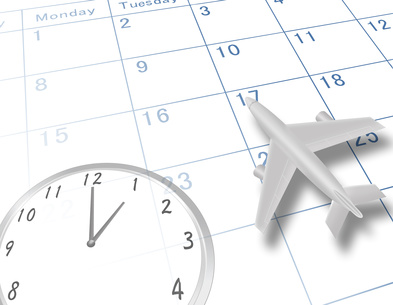 The Japan-U.S. aviation talks, which were held in Tokyo on three days from February 16 to 18, finally reached an agreement on the Haneda Airport daytime slots on February 18. The agreement calls for five daytime slots a day and one nighttime (23:00 to 6:00) slot a day for each Japan and U.S., which are expected to be effective in the next winter schedule beginning in the end of October this year.
Today all of the nighttime slots are used for services to Los Angeles and San Francisco in the west coast and Honolulu because of inconvenience for passengers in terms of arrival times. Delta Air Lines and American Airlines used to serve Detroit flights and New York flights respectively, however they withdrew from the services. Taking advantage of the daytime slots, airlines of both Japan and U.S. are expected to extend their services on the moneymaking east coast routes like New York or Washington D.C.
Afterward, the focus is how the daytime slots can be allotted to airlines of each Japan and U.S. On the transpacific routes, the joint ventures are formed by ANA and United Airlines as Star Alliance members and JAL and American Airlines as oneworld members. In contrast, the agreement is likely to be unfavorable for Delta Air Lines, which extends the network without a partner in Japan and has a strong hub function at Narita.
The nighttime slots will possibly be used for Honolulu services due to passenger convenience in terms of local arrival times.
In Japanese