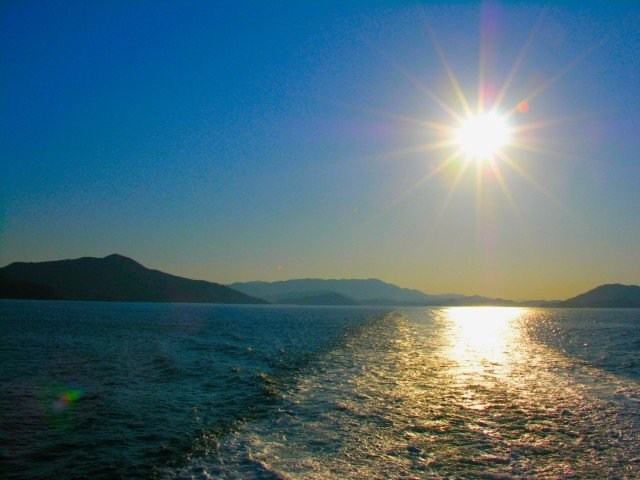 The report on cruise travel in Japan in 2016, released by Ministry of Land, Infrastructure, Transport and Tourism, finds that Japanese cruise travelers were up 12.4% year on year to record-high 248,000. Out of the total, Japanese passengers on overseas cruises (including overseas boarding, deboarding or stop-over ports and Fly& Cruise) were up 15.5% to 154,000, which consisted of 10,000 on Japan-based cruise ships (+2.0%) and 144,000 on foreign-based cruise ships (+16.6%). Japanese passengers on domestic cruises were up 7.6% to 94,000.
Guest nights, which multiply passengers by nights on cruises, were down 3.3% to 1,189,000 on overseas cruises and down 1.7% to 232,000 on domestic cruises. The average nights were 7.5 days on foreign-based cruises (8.2 days in 2015) and 10.7 days on Japan-based cruises (21.4 days in 2015). 
Port calls of cruise ships in Japan were up 38.7% to record-high 2,017, which were divided into 1,443 by foreign-based cruise ships (+49.5%) and 574 by Japan-based cruise ships (+17.4%). International visitors to Japan by cruises were up 78.5% to record-high 1,992,000.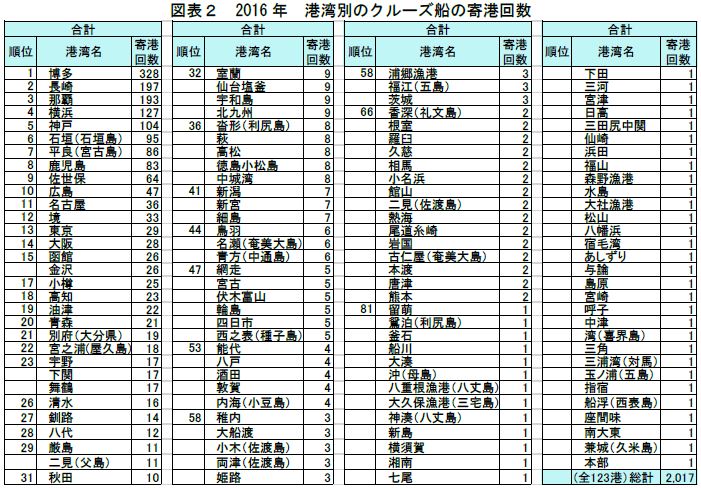 The busiest port for Japan-based cruises ships was Yokohama, followed by Kobe, in the same manner as the past five years. Including port calls by foreign-based cruises ships, however, ports in western Japan were busier than before because ships from China to Hakata, Nagasaki or Naha increased.