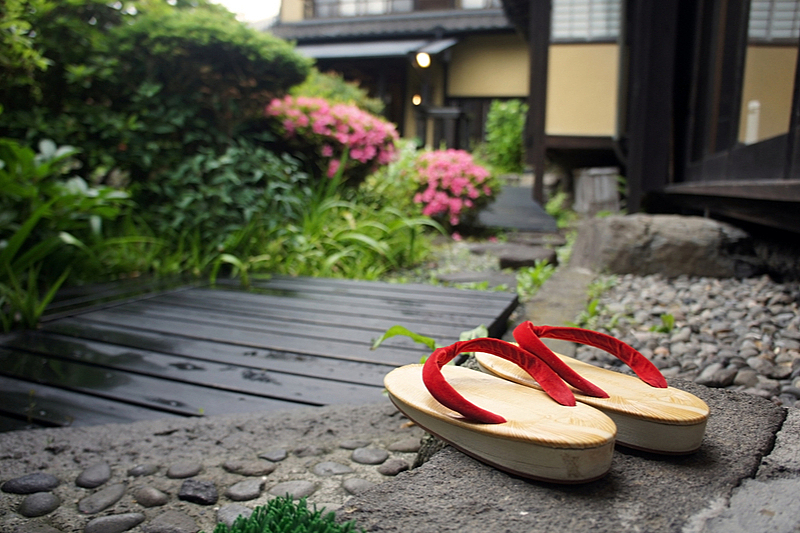 Jalan Research Center, a tourism survey institute of Recruit, analyzed that Japanese domestic traveler's mindset is changing to 'I may as well choose better travel' amid rise in cost, based on the results of a survey on leisure-purpose overnight domestic travels in FY2021 (April 2021 to March 2022).
The survey results find that the ratio of domestic overnight travelers was 34.1% in FY2021, 2.9 higher points than FY2020. High growth rates were particularly found among 20 to 34 years old females (up 4.8 points) and 35 to 49 years old females (up 3.9 points).
The average travel times were 2.59 a year, and the average nights a travel was record-high 1.83. The total number of domestic overnight travelers was up 13.4% year on year to 82.3 million, which were down 39.4% over FY2019. The total number of nights was up 19.3% year on year to 151 million.
The total amount of domestic overnight travels was estimated at 4.7 trillion JPY in FY2021, 42.3% lower than FY2019. The average travel cost an overnight travel increased by 5,100 JPY to 56,900 JPY compared to FY2020 because of a 2,600 JPY increase in accommodation and transportation and a 2,500 JPY increase in local spending.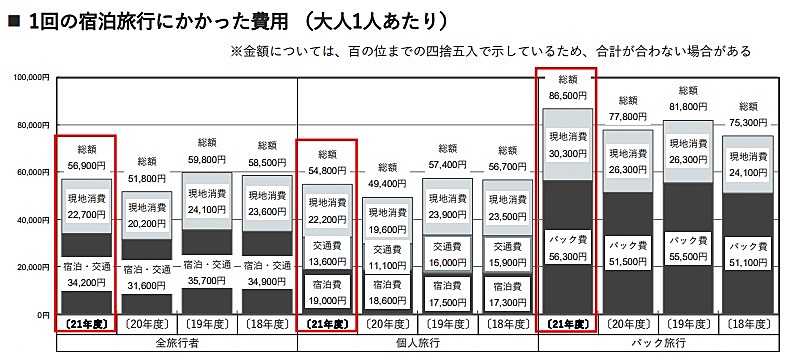 発表資料より
Travelers to urban areas recovered well through FY2021. Tokyo was the top prefecture in overnight travelers, and Osaka and Fukuoka raised the ranking to 5th and 9th respectively.
Hokkaido was the top in intra-prefecture travelers. Overall, intra-prefecture travelers did not decrease through FY2021.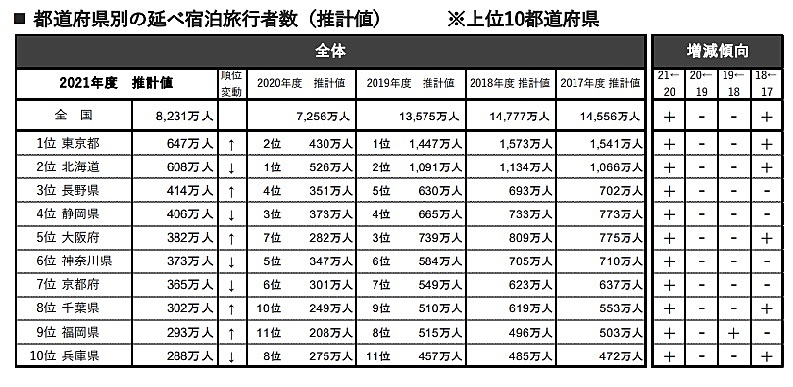 発表資料より