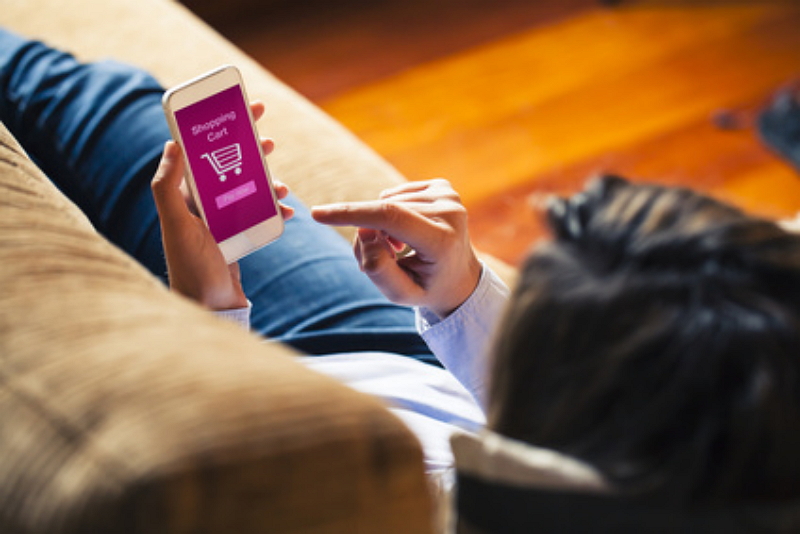 The survey by the consumer trend analysis service provider Nielsen finds that Japanese EC service users on smart phones were up 15% year on year to 48.6 million. The top EC site via browsers and apps was Amazon with 33.4 million users, followed by Rakuten with 31.8 million users and Yahoo! Shopping with 18.8 million users. Users of Amazon and Rakuten accounted for 70% of the total.
The table below is top five EC sites in May 2016. Omni7, ranked 5th, is a EC site launched by Seven & i Holdings in November 2015, and for the first half a year, users a month already reached 7 million.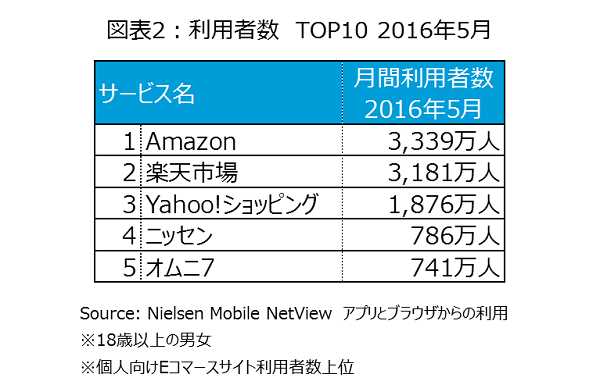 The top three EC sites on apps only were also Amazon with 16.1 million users (+67%), Rakuten with 13.7 million users (+76%) and Yahoo! Shopping with 6 million (+199%).
Interestingly, 70 to 85% of all users combined use of Amazon or Rakuten with other EC sites as the table below shows: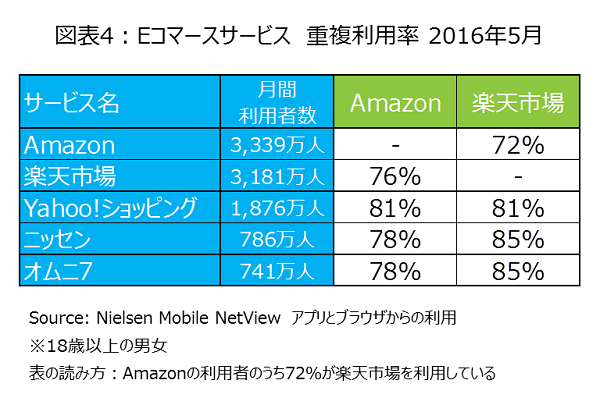 In Japanese