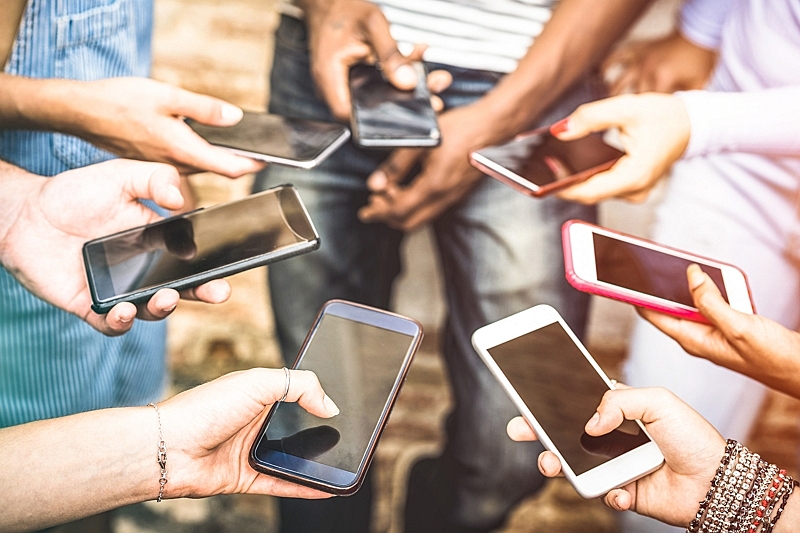 ICT Research & Consulting survey finds that Japanese SNS users are expected to reach 82.7 million by the end of 2022, which account for 82% of the whole population, and expand to 83.9 million by the end of 2024.
Internet users in Japan were 107.8 million by the end of 2021, out of which SNS users were 81.5 million, 80.2% of the total internet users. In between 2021 and 2022, 1.21 million SNS users were added.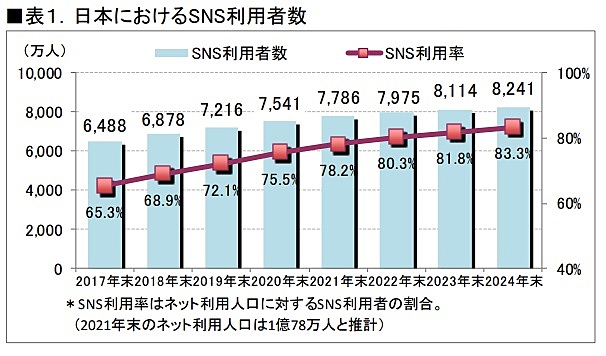 ICT総研調べ
The most-used SNS app is LINE with 79.5%, followed by YouTube with 62%, Twitter with 55.9%, Instagram with 52.9%, Facebook with 24.6% and TikTok with 19.7%.
The highest satisfaction rate was 82.4 points for TikTok, followed by 81.9 points for YouTube.
Compared to a year ago, 32.9% of LINE users increased time spent, and the ratios were 43.9% for TikTok and 42.6% each for YouTube and Instagram.
The ratios of users using SNS for a hour or longer a day were 66% for YouTube, 60.6% for Nicovideo and 58.6% for TikTok.
The ratios of users using billing functions were 31.8% for LINE, 16.3% for YouTube and 12.8% for Twitter.
ICT総研調べ
The most-answered reason for using SNS was to gather information on hobbies or jobs with the ratio of 44%, followed by to communication with family members or friends (37.1%) and to connect with others on SNS (23.6%).
Interestingly, 13.1% answered that they want 'good,' and 5% said that they do not want to get excluded from a group.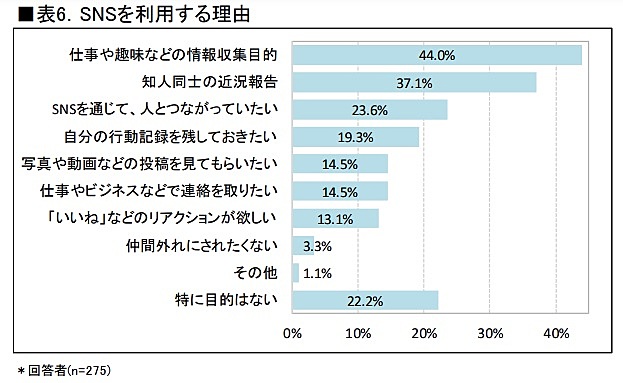 ICT総研調べ