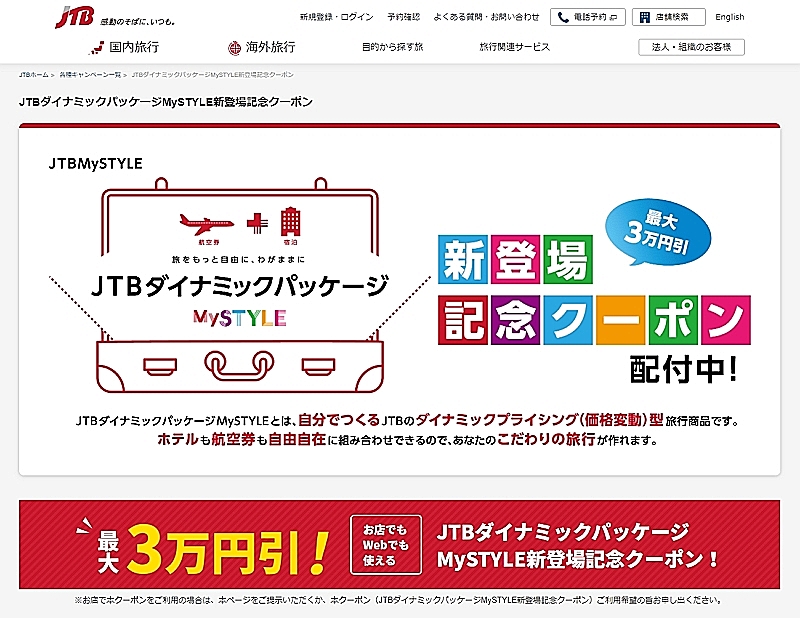 JTB has started selling 'dynamic pricing'-based domestic travel tour 'JTB Dynamic Package MySTYLE' on its website since June 3 2020, following selling on street retail shops.
As dynamic pricing flexibly offers changeable air ticket and room prices, depending on availability, a traveler can book and purchase a tour by combining the latest air ticket and room prices.
Celebrating the online selling, JTB offers a special coupon to discount by up to 30,000 JPY from the original price and develops Twitter campaign to present special goods to a follower everyday. JTB expects that the campaign will be an opportunity to boost domestic travel demand, which have stagnated since COVID-19 broke out.
More than 6,900 lodgings and ANA, JAL and major rent-a-cars as transportation are available on 'JTB Dynamic Package MySTYLE' for free combination.