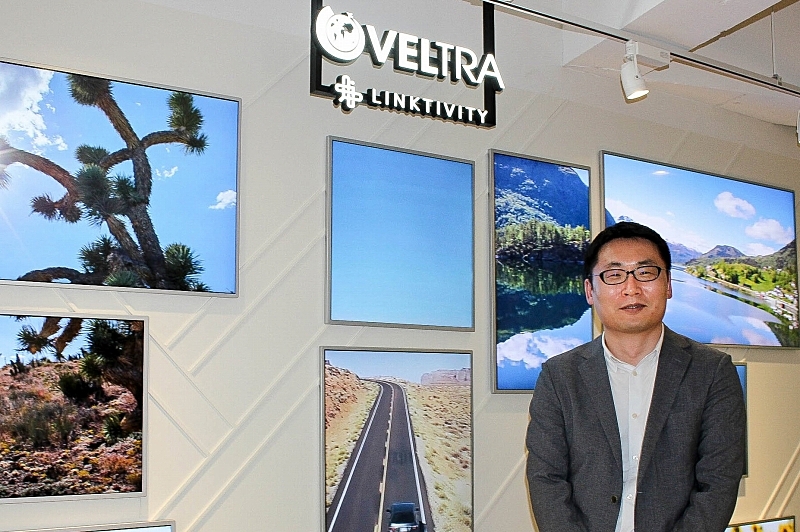 Linktivity was established as a start-up business of Veltra, the Japan's leading activity booking platform, in January this year to provide a BtoB platform seamlessly bridging between suppliers, such as railway companies or tourist facilities, and travel companies or OTA with the e-ticketing system, evolving from the old-fashioned paper ticketing system that is inconvenient for both Japanese and international travelers in the smartphone age.
"Consumers want seamless purchase or usage of tickets, but the travel industry of Japan is behind system-wise," said Seiryuu Kou, Linktivity CEO, said. "We offer a convenient service to travelers through the technology connection between suppliers and travel companies."
It is true that time-consuming paper ticketing is still mainstream in Japan, which does not meet consumer needs amid more preferable last-minute booking in a destination.
Linktivity solve the current issue with QR code. When a traveler purchases a ticket through an agent, it obtains QR code on its own smartphone and then, in the case of railway, gets a ticket by passing the QR code over an automation ticketing machine in a station in Japan.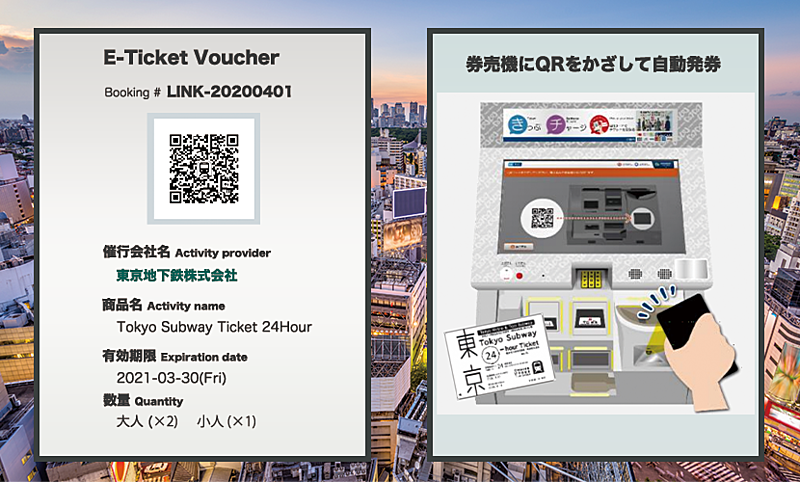 QR code-based e-ticketing
Another Linktivity's business strength is online connectivity, in which a supplier can manage inventory, sales channels and payment and also acquire real-time distribution report of sellers by country or region. That helps suppliers create marketing plans and improve services, depending on each market trend.
"Linktivity provide suppliers with a unified management of the complicated distribution system," Kou said. "For sellers, we can complete purchase of tickets from suppliers with just three steps and every control, including booking and payment, is packaged."
In addition to the packaged solution, Linktivity offers customization and localization services.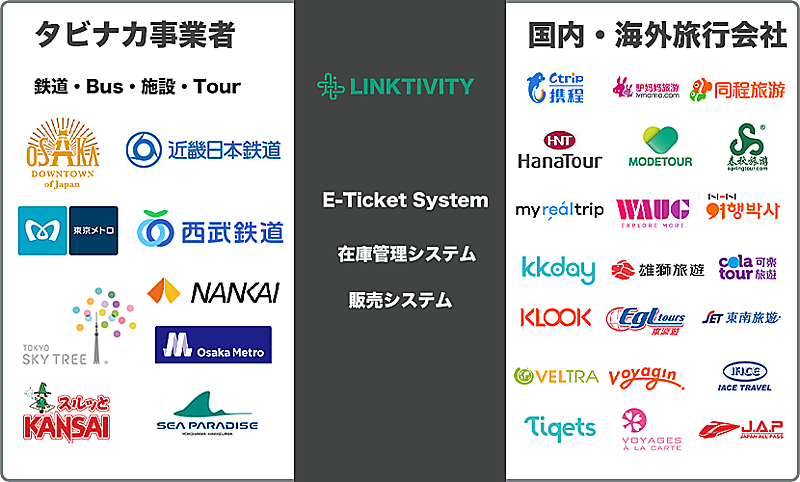 Linktivity is a tecnology bridge between suppliers and travel agents
On the service launch, Linktivity firstly partnered with Kintetsu Railway for KINTETSU RAIL PASS in October 2018. Next year, sales was up 30% year on year, according to Kou.
The partnerships extended to Seibu Railway, Nankai Railyway, Hankyu-Hanshin Holdings, Osaka Metro and Tokyo Metro. Also, Linktivity has increased partnerships with tourist facilities, such as 'OSAKA AMAZING PASS,' 'KANSAI THRU PASS,' Tokyo Sky Tree or Hakkeijima Sea Paradise. Linktivity has contracts with 15 suppliers and more than 200 sellers as of today.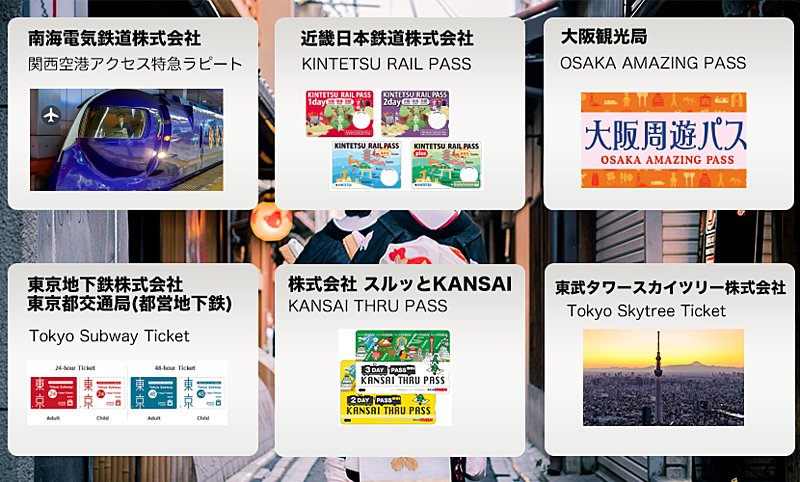 Linktivity has contracts with 15 suppliers and more than 200 sellers
Kou emphasized that Linktivity makes much of 'Connection,' 'Improvement' and 'Innovation' as its business keywords. One of the next steps is to develop e-ticket solutions for tours or local activities, having a goal of 1,000 seller partners by the end of this year.
As one of the actions for 'Connection,' Linktivity will contribute to local revitalization by developing tourism promotions with railway companies, such as Nankai for Wakayama Prefecture or Kintetsu for Ise-Shima region.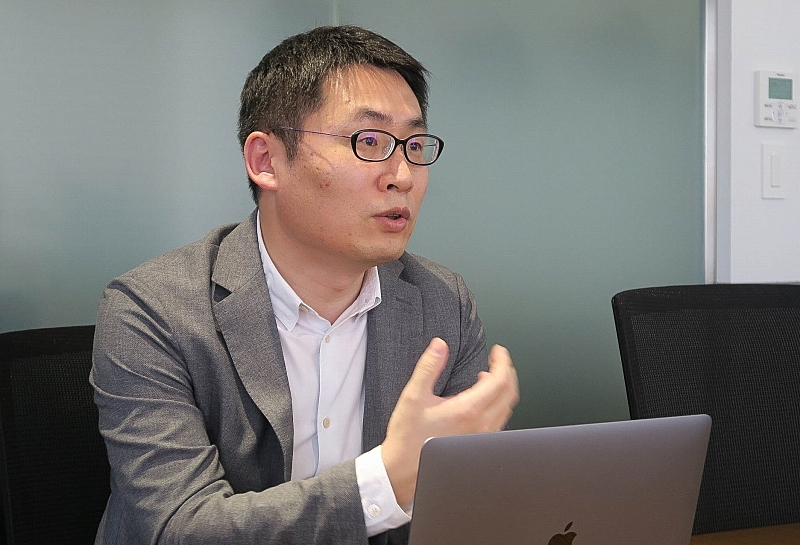 Seiryuu Kou, Linktivity CEO
問い合わせ: info@linktivity.co.jp
記事:トラベルボイス企画部