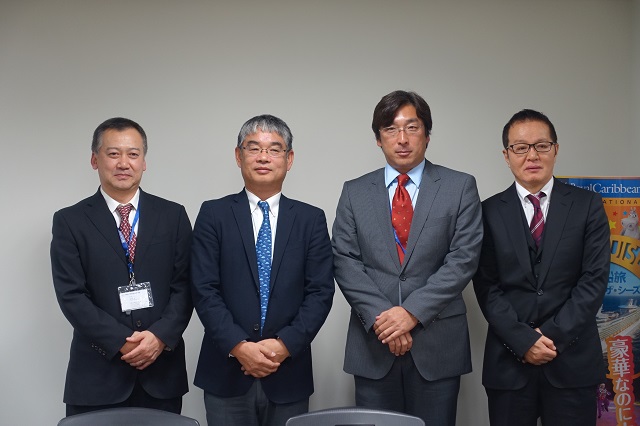 Miki Tourist Group and NXET MANAGEMENT Holdings (former Travel Road Holdings) formed Miki Travel as a tour operator for foreign travelers in Japan on January 15 2016. The joint venture was established with a capital of 20 million JPY, invested 51% by NEXT MANAGEMENT and 49% by Miki Tourist, led by Masashi Moriya, NEXT MANAGEMENT President, as CEO.
"Miki Tourist with a sales network overseas and without a business base for purchases in Japan and NEXT MANAGEMENT with a business base in Japan and without any business experiences overseas work together for the new land operation business in the inbound travel market," Tetsunori Dambara, Miki Tourist Managing Director, explained. "Miki is behind in the inbound travel market because of no purchase base in Japan. Miki needs a presence in Japan."
Miki Travel will take care of all of purchasing businesses in Japan, and collected inventories are expected to be controlled on the Miki's distribution system Oscar in the future.
In the first business year of 2016, Miki Travel has a goal of about 4,000 customers (about 2,000 customers in 2015) and annual sales of 600 million JPY (about 300 million JPY in 2015). A major market is Europe, where Miki Travel is developing the B2B business for its sales activities to local travel whole sellers, targeting corporate departments of European companies. "Before Tokyo Olympic and Paralympic in 2020, I believe that more European companies will select Japan as a incentive tour destination," Danbara said. In addition to Europe, Miki Travel has an idea to exploit the Asian market.
The NXET MANAGEMENT's main business is to organize bus tours for ski resorts, Izu Islands and Mt. Fuji. The customer ratio is 95% of Japanese and just 5% of foreigners at this moment. "Miki Travel would handle more than 90% of group travels for so-called Golden Route between Tokyo and Osaka along the Pacific coast," Moriya said. "We would like not only to receive orders for tour operation from whole sellers but also to deliver travel information of Japan."
Also, Miki Travel intends to acquire a tour operator quality certification, which is qualified by Japan Association of Travel Agents (JATA) for a tour operator in the inbound travel market.
In Japanese