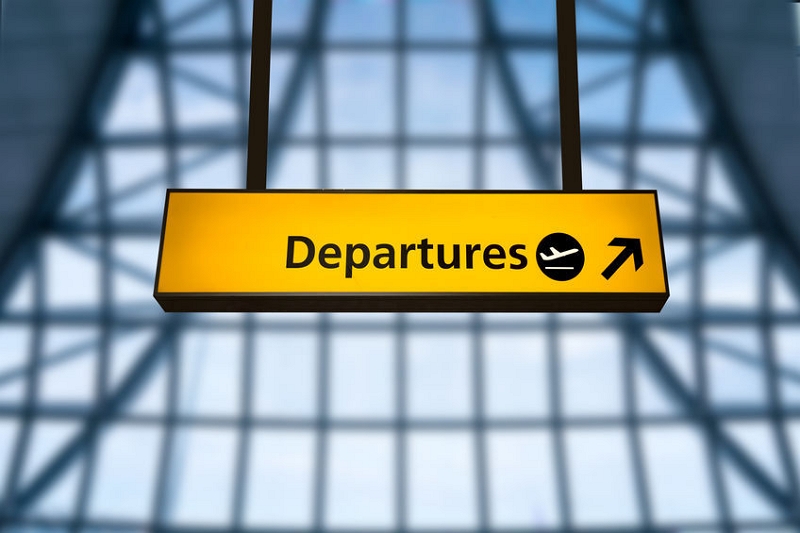 Ministry of Land, Infrastructure, Transport and Tourism announced on September 2 that it has decided to allocate 50 additional daytime slots a day for international flights to nine countries. 
Except 12 flights a day to U.S., which have already been decided, the rest will be allocated to four flights a day to China, two flights a day to Russia and Australia, one flight a day to India, Italy, Turkey, Finland and Scandinavia (one of Denmark, Sweden or Norway).
India, Italy, Turkey, Finland and Scandinavia will be the first countries allowing flying into Haneda in daytime. For India, one nighttime slot will be allocated. Also, the bilateral aviation discussion between Japan and China has agreed that the ceiling of total flights for Narita, Beijing and Shanghai will be lifted. 
For allocation to Japanese airlines, the ministry emphasized code-share with a counterpart country's airline and also the inbound travel market. JAL and ANA will be allocated the same number of flights a day for U.S., China, Russia, Australia and India. Slots for Italy, Turkey and Scandinavia will go to ANA, and slot for Finland to JAL.
According to code-share operations or alliance partners, 25 flights a day for Japanese airlines will be divided into 13.5 flights a day to ANA and 11.5 flights a day to JAL.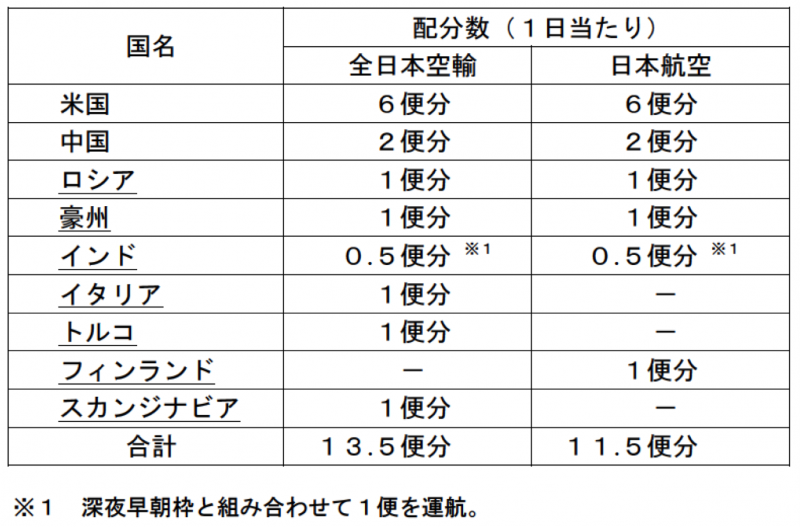 No slot expansion is available for domestic flights this time. Collecting 19 slots from six airlines and (8 from JAL, 7 from ANA, 1 from Skymark, 1 from AIR DO, 1 from Solaseed Air and 1 from Star Flyer), the ministry has reallocated the collected slots to six airlines based on criteria. All of the reallocated slots must be used on routes to local airport. 
According to the reevaluation, JAL and ANA reduce three slots and one slot respectively, while Skymark is allowed to use additional one slot.
Also, the ministry has decided to allocate three slots to a newcomer airline in the future (the three slots can be used by the existing airlines until a newcomer airline appears). In addition to the reallocated 19 slots, two additional slots can be placed as policy contest, in which slots can be allocated to airlines proposing excellent ideas to boost local demand.