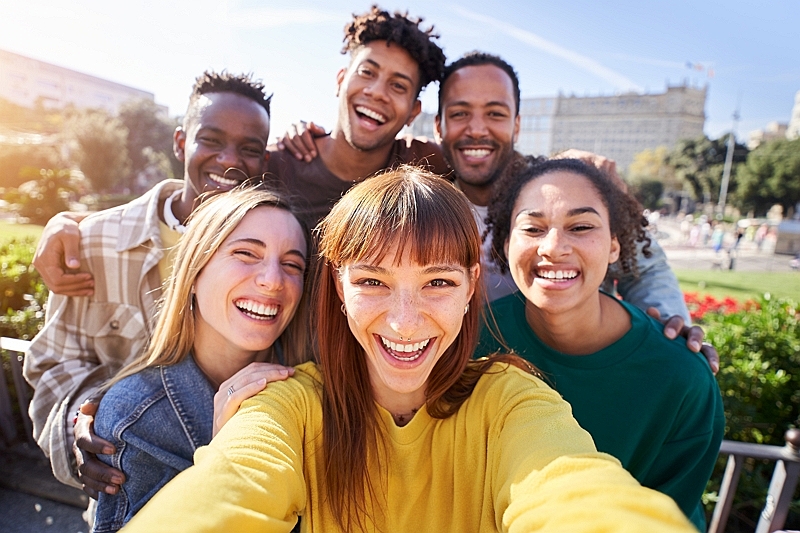 Japan National Tourism Organization (JNTO) announced that the number of international visitors in Japan in June 2023 was 2,073,300, the first more than 2 million a month since the pandemic happened. The total in the first half of 2023 reached 10.7 million visitors.
In comparison with 2019. the results were 28% fewer visitors than June and 35.6% fewer visitors than the first half.
The largest source market was still South Korea with 545.100 visitors(down 10.9% over 2019), followed by Taiwan with 389,000 visitors (down 15.6%), U.S. with 226,800 visitors (up 29.2%), China with 208,500 (down 76.3%) and Hong Kong with 186,300 visitors (down 10.9%).
Arrivals from seven source markets of the U.S., Singapore, Philippines, Vietnam, Australia, Canada, Middle East and Mexico exceeded those in May 2019.
According to OAG, international flights arriving in six major airports in Japan (Narita, Haneda, Kansai, Nagoya, Fukuoka and Sapporo) recovered to a 30.8% decrease compared to June 2019, and available seats already recovered to 28.9% reduction. Haneda handled more flights (3812) and available seats (924,639) than June 2019.
The following graph shows international visitor arrivals by month and by source market.
※本グラフはコピー&ペーストで自由に転載可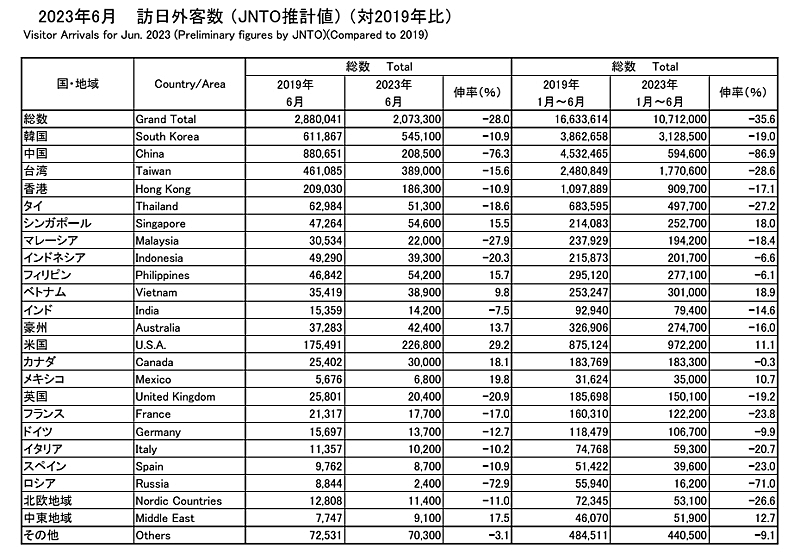 JNTO資料(対2019年比)より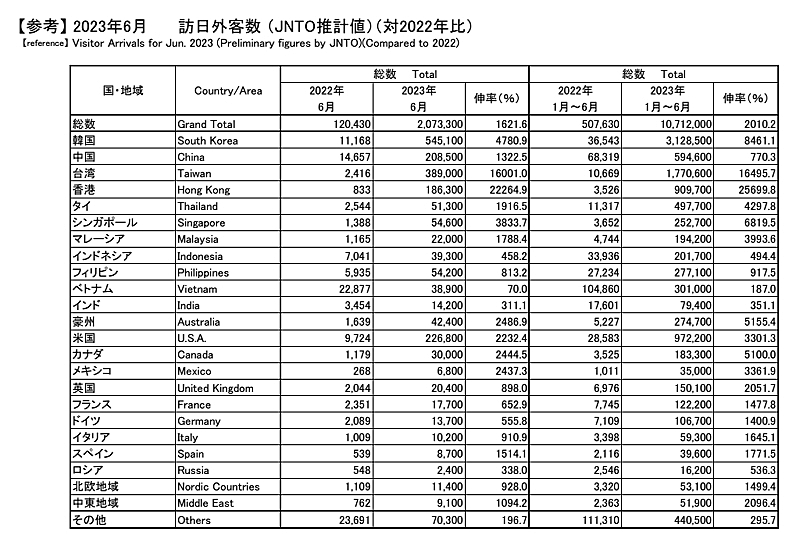 JNTO資料(対2022年比)より