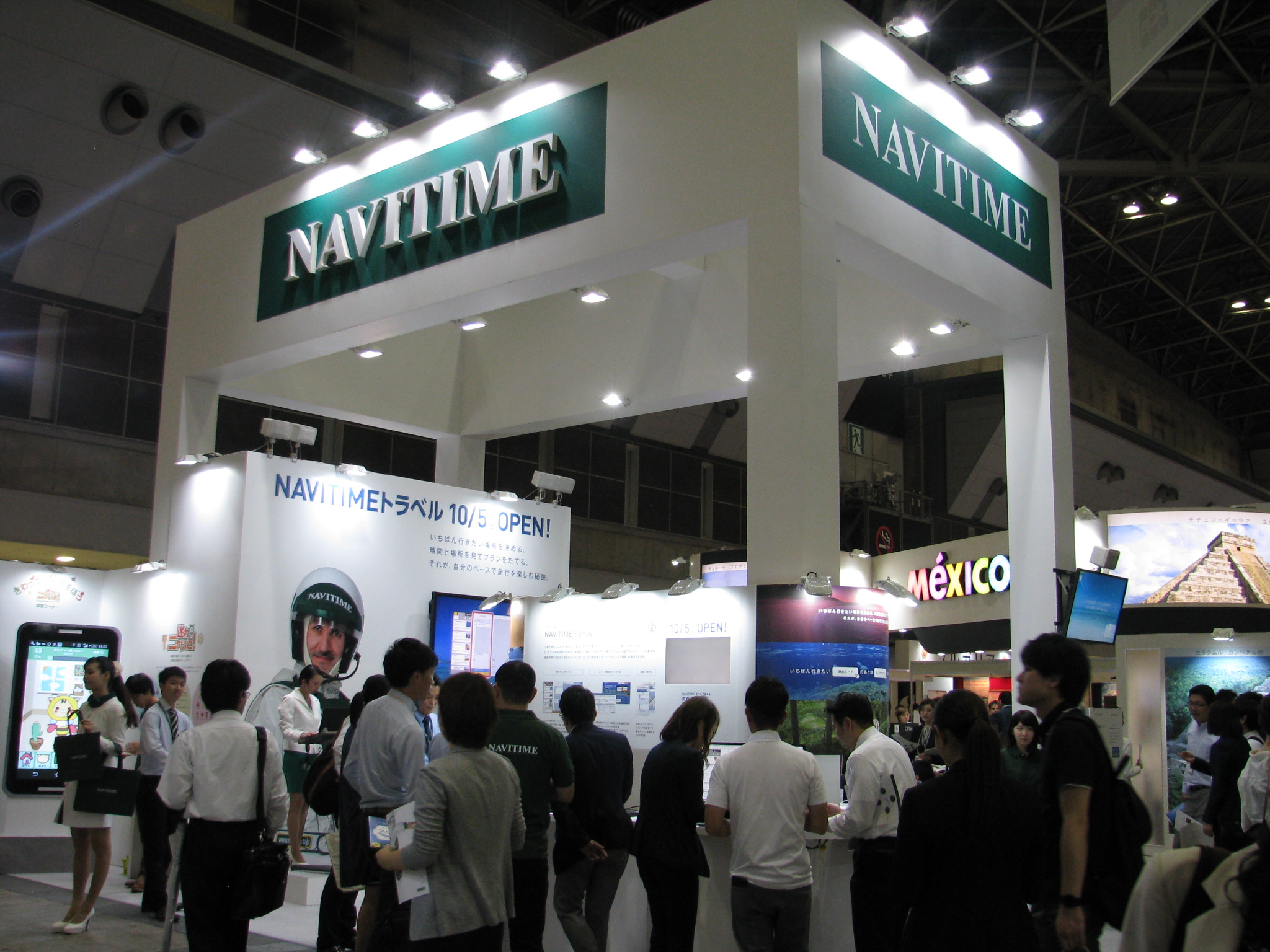 NAVITIME Japan, the Japan's leading navigation service provider, will launch its new service NAVITIME Travel on October 5 2016, providing one-stop service from travel planning to air & hotel booking and to navigation in a destination. The travel planning solution has already been provided on PC-NAVITIME, which displays neighboring tourist spots, recommended spots or even a place to go for free time when a preferred destination is selected.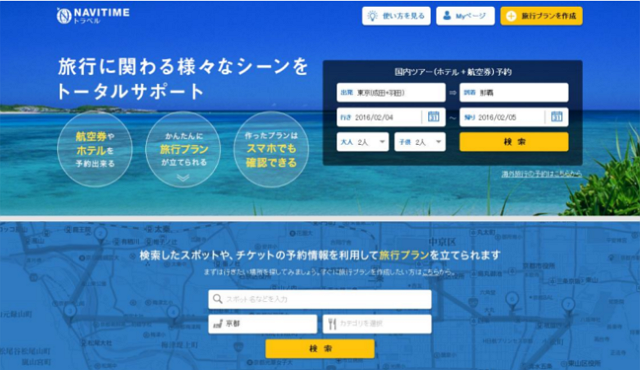 In this time, NAVITIME will begin selling packages of air and hotel for travel in Japan by dealing with package tour products of Time Design and Okinawa Tourist, which cover 12 airlines including LCCs. For overseas travel, air tickets, hotels and packages of air and hotel are sold on the Airplus' online system, and about 200 airlines can be booked.
NAVITIME was qualified for the second-class travel license in June 2016 and has already become a member of Japan Association of Travel Agents (JATA). A new app for travel booking will be released in the near future.
An image of travel planning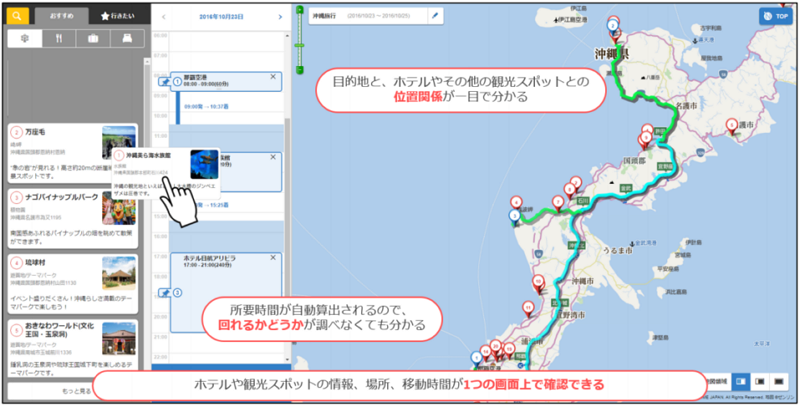 An image of air and hotel booking screen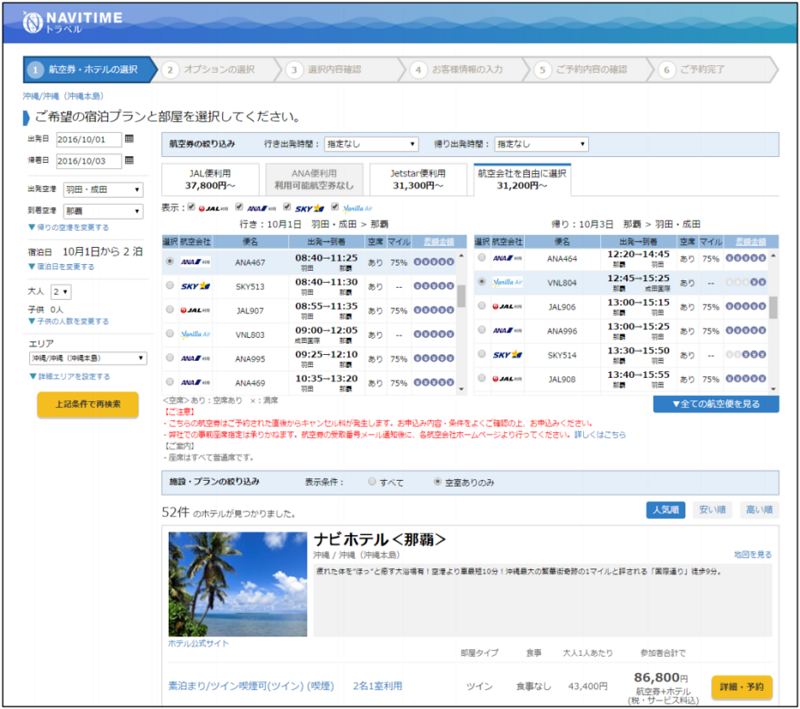 In Japanese