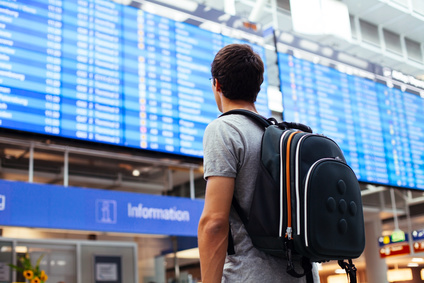 Ministry of Land, Infrastructure, Transport and Tourism recently announced the incomes and expenditures of 27 government-controlled airports in Japan in FY2014 ended March 31 2015. Operating revenue of aircraft operations increased from 97.3 billion JPY in FY2013 to 104.8 billion JPY in FY2014. Extension of air networks in accordance with an increase in international visitors to Japan, an increase in daytime lots at Haneda Airport and expansion of LCC services mainly helped airports increase landing fees in total. At the same time, operating expenses increased from 122.6 billion JPY to 126.7 billion JPY.
Operating revenue of non-aviation businesses increased from 20.6 billion JPY to 32.2 billion JPY primarily due to an increase in terminal sales by international travelers. All of the 27 airports resulted in making profits for non-aviation businesses.
In terms of EBITDA for aircraft operations, only eight airports made profits in FY2014, reducing from 11 airports in FY2013. Haneda made the biggest EBITDA of 37.5 billion JPY, followed by Sapporo (5.8 billion JPY) and Komatsu (720 million JPY).
All of the airports made profits for non-aviation businesses in terms of EBITDA. Combined aircraft operations and non-aviation businesses, 18 airports made profits in FY2014, increasing from 17 airports in FY2013. For non-aviation businesses, Haneda had the most EBITDA of 41.7 billion JPY, followed by Sapporo (8.8 billion JPY), Fukuoka (6.2 billion JPY) and Naha (5.3 billion JPY).
In Japanese