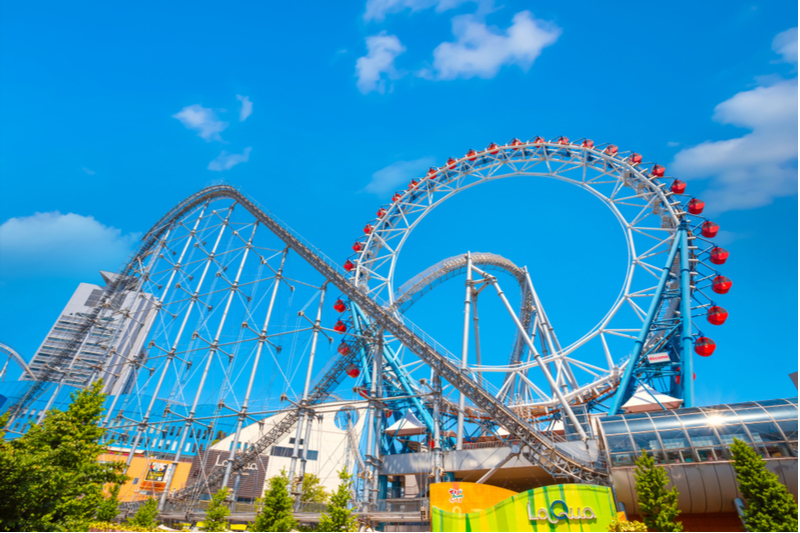 The Teikoku Bank survey finds that revenues of 162 amusement parks and theme parks totaled 871.2 billion JPY in FY2018, 1.5% more revenues than FY2017. Out of them, 53 parks, one-third of the total, succeeded in increasing annual revenues.
The top park was Oriental Land, the management company for Tokyo Disneyland/ Tokyo Disney Sea, earning 408 billion JPY with 32,558,000 visitors. The highest growth was found in Ueno Zoological Garden with a 12% increase. Universal Studio Japan in Osaka is excluded from the survey because of no revenue date.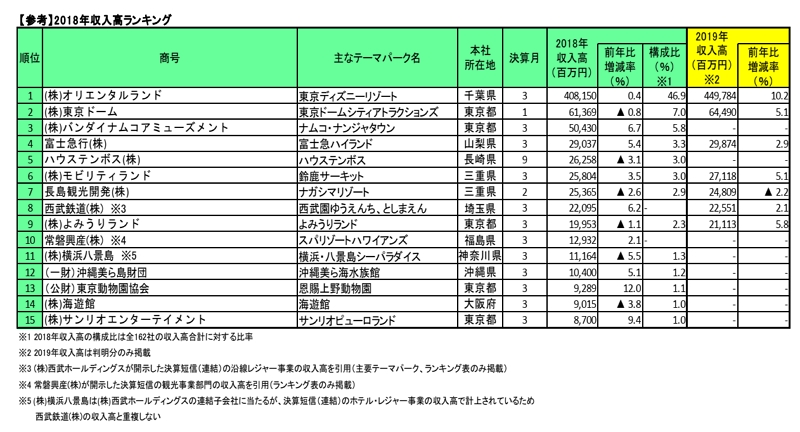 Parks in nine out of 11 regions increased annual revenues. The top region was Kinki with a 6.7% increase, followed by Koshinetsu with a 4.6% increase and Kyushu/Okinawa with a 4.0% increase. 
Out of 106 parks that clarified business results for two fiscal years in a row, 83 parks succeeded in making profits in FY2018, and 72 parks for two fiscal years in a row. 23 parks posted annual deficits, and 16 parks for two fiscal years in a row.