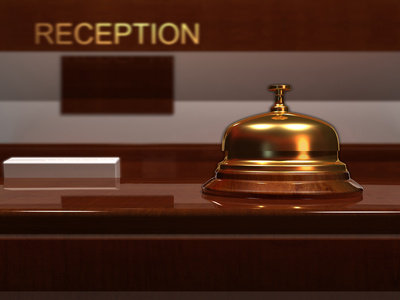 Japan Tourism Agency reported that guest nights in Japan were down 5.9% year on year to 40.4 million in total in May 2016 on a second preliminary basis and up 0.7% to 37.7 million in June 2016 on a first preliminary basis.
Guest nights of foreigners were up 5% to 5.72 million in May 2016 and 13.1% to 6.05 million in June 2016. Guest nights of Japanese were down 7.2% to 34.7 million in May 2016 primarily because of worse holiday sequences in the Golden Week period than a year ago and negative influences from the Kumamoto Earthquake and 1.4% to 31.7 million in June 2016.
The table below shows monthly changes of guest nights:

The occupancy rate was 57.4% in May 2016 and 58% in June 2016. By category in May 2016, the rates were 36.8% for ryokans, 53.7% for resort hotels, 71.3% for budget hotels and 75.4% for city hotels.
By prefecture, the top was Osaka with the occupancy rate of 79.2% in May 2016, followed by Tokyo with 75.5% and Kyoto with 72.5%. Osaka had 83.9% for city hotels, 79.9% for budget hotels and 79.7% for resort hotels.
In Kyushu, the occupancy rate dropped by 5.5% to 53.6%, affected by the Kumamoto Earthquake, and the rate of resort hotel particularly declined by 21.2% to 39.1%. The downturn was seen not only in Kumamoto but also in neighboring prefectures, such as Oita with 37.9% (-16.7%) and Nagasaki with 48.1% (-13.2%).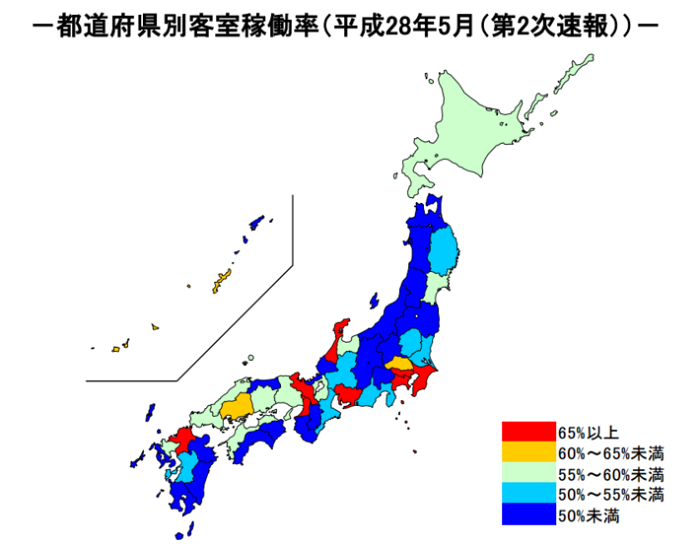 In Japanese