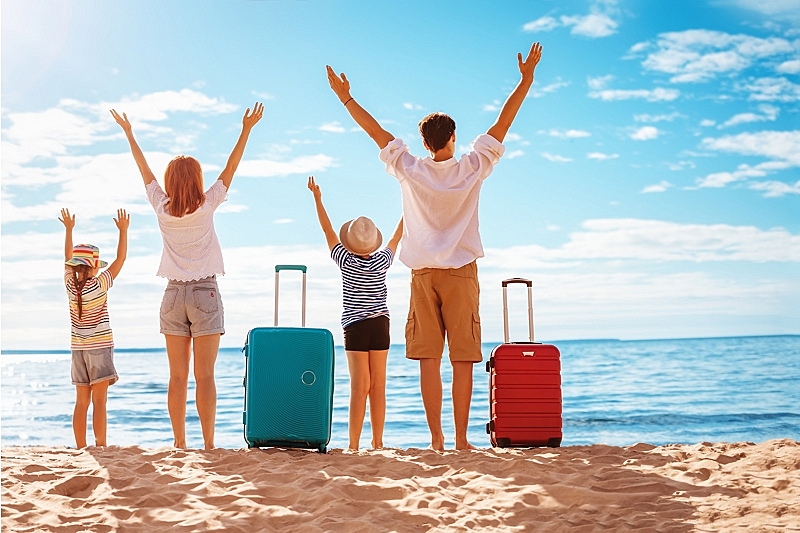 Japan Tourism Agency announced that sales of 43 major travel companies in July 2023 were down 29.4% over 2019 to 289.2 billion JPY. The monthly reduction rates compared to 2019 were almost unchanged for the last few months.
Sales in domestic travel were down 17% to 188 billion JPY, worse than down 11.6% in June 2023. Sales in overseas travel were still down 48.1% to 85.7 billion JPY , and sales in inbound travel recovered to a 14.4% reduction to 15.5 billion JPY.
The results show that package tours have not been preferred. Sales in domestic package tours reduced by 24.5% to 64.2 billion JPY with 1,735,679 customers (down 27.2%). Sales in overseas package tours were down 82.1% to 6.3 billion JPY with 19,618 customers (down 85.5%).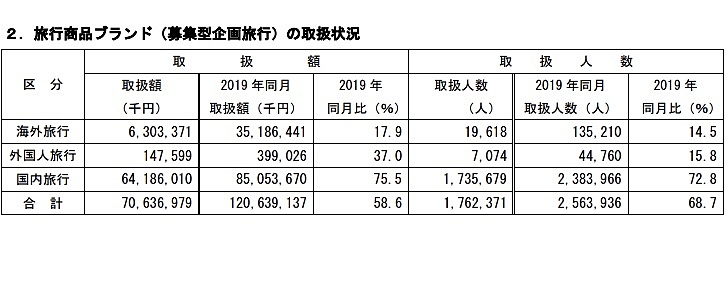 観光庁:発表資料より
JTB Group companies decreased sales by 19.6% to 112.4 brillion JPY in total. HIS continued reducing sales by 33.7% to 26 billion JPY because it largely relies on the overseas travel business. KNT-CT Holdings decreased sales by 43.7% to 21.8 billion JPY, and Hankyu decreased sales by 37.8% to 18.8 billion JPY.