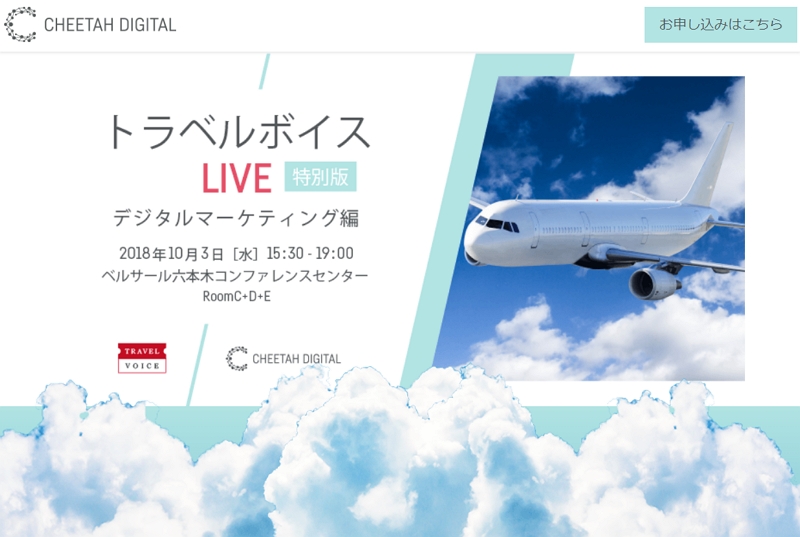 Travel Voice and Cheetah Digital, a marketing solution provider, will hold Travel Voice LIVE with a theme of 'activation of digital marketing in the tourism industry' on October 3 2018, introducing case studies of companies that optimize digital technologies.
The event consists of panel discussions and speeches about case studies of tourism digital marketing. In the first panel discussion, Ms. Yamaoka, Travel Voice editor-in-chief, Mr. Kitamura, Cheetah Digital Chief Marketing Officer and Mr. Kosakai, Yuko Yuko Holdings will appear to talk about the latest trends and what tourism marketers should do now. 
Speakers will be Mr. Kido and Ms. Miyamoto from Recruit Life Style to introduce case studies about advanced CRM by digital marketing technologies.
Also, Mr. Koreeda from Cheetah Digital will explain marketing technologies specializing in the tourism industry. 
After the programs, a networking function will be organized with charge of free. 
The event details are:
Date: October 3rd in 2018 15:00 to 19:00
Venue: Belle Salle Roppongi Conference Center Room C, D, E
Admission: free
Application deadline: at noon on September 20 2018