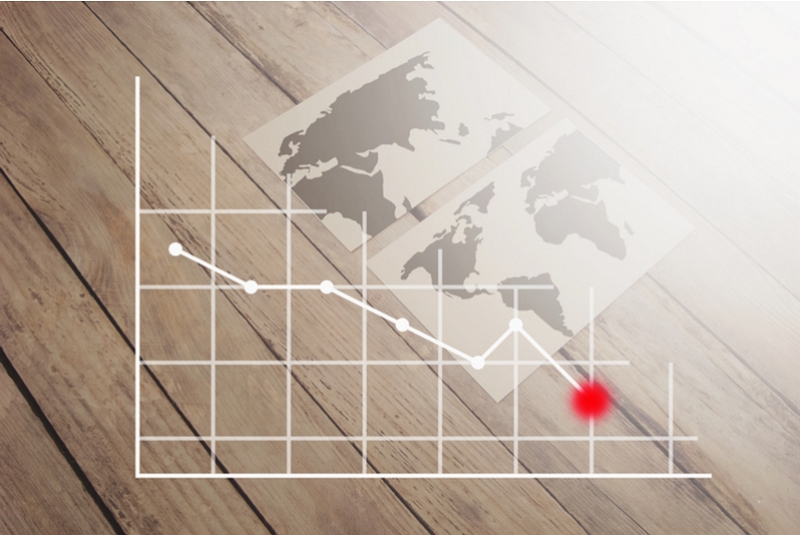 The Japan National Tourism Organization (JNTO)'s statistics for August 2019 finds that Japan received 308,700 from South Korea (+48% year on year), 1,000,600 visitors from China (+16.3%), 190,300. The reduction rate of visitors from South Korea was much worse than -7.6% in July 2019. 
The graph below shows monthly changes of visitors from the four markets in the last year: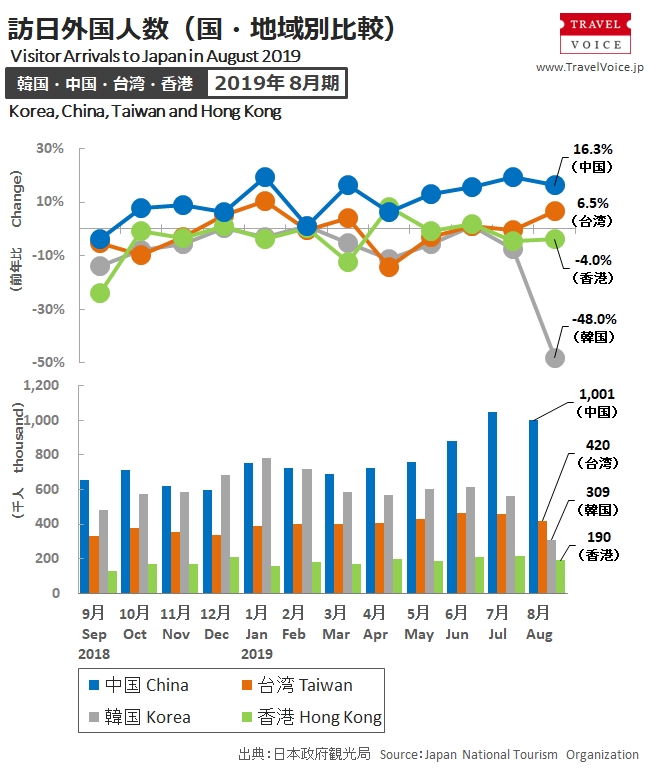 JNTO analyzed that reduction of visitors from South Korea resulted from an increase in travelers to China and diversification of travel destinations as well as the politic conflict between Japan and South Korea. Extension of air network especially contributed to the stable growth of visitors from China. 
Also, extension of air network including charter flights and reduction of airfares boosted the Taiwan market. The Hong Kong market was directly damaged by a series of turmoil in Hong Kong. 
The latest aviation data provided by OAG shows that available seats on flights from South Korea to Japan dropped from 1,134,400 in August 2019 (+3.2% year on year) to 707,200 in September (-14.6%). OAG says that about 30% reduction of available seats will be estimated after October 2019.
The graph below shows monthly changes of seat availability on the flights from South Korea to Japan: