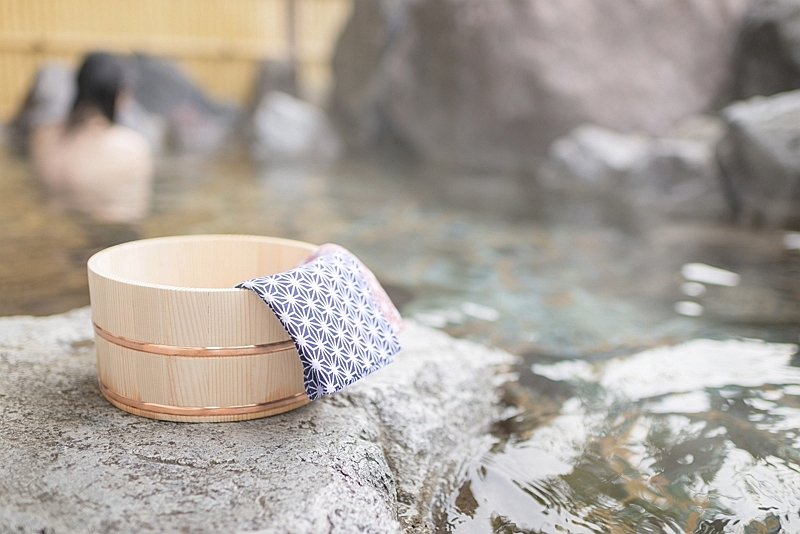 TrustYou, a word-of mouth analyzer, revealed top 10 prefectures in Japan collecting good word of mouth for accommodations from 2019 to 2022.
In pre-pandemic 2019, the word of mouth rate was high overall, and historic destinations, such as Nara or Kyoto, saw higher rankings, but after 2020, prefectures with famous onsen destinations, such as Ehime, Gunma, Oita or Kumamoto, ranked high.
Gunma and Kumamoto were among top 10 for four years in raw, while Kyoto has been out of top 10 since 2020.
TrustYou analyzed that small-sized onsen towns have improved travelers' satisfactions because they can offer nature experiences, spacious rooms and an opportunity to avoid crowd.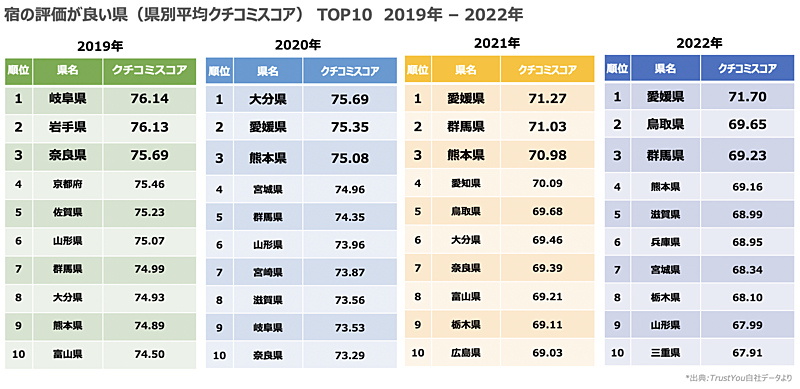 報道資料より