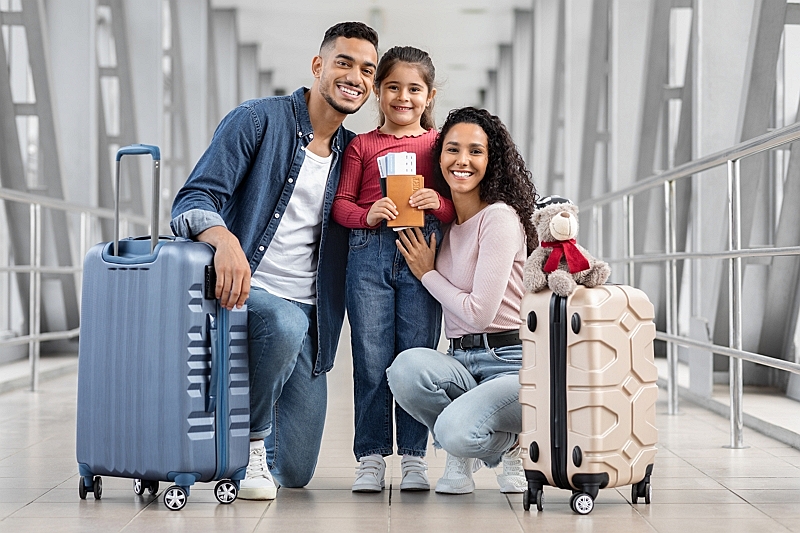 Japan National Tourism Organization (JNTO) announced that the number of international visitors in Japan in April 2023 was record-high 1,949,100 since the border opened for individual travelers in October 2022, boosted by growing demand in a cherry blossom season. The reduction rate in comparison with 2019 was 33.4%, which means about 1 million fewer travelers.
JNTO said that international scheduled flights recovered to about 60% of those in 2019.
The largest source market was still South Korea with 467,000 visitors(down 17.6% over 2019), followed by Taiwan with 291,600 visitors (down 27.7%), U.S. with 183,900 visitors (up 8.0%), Hong Kong with 152,800 visitors(down 21.6%), Thailand with 121,000 visitors (down 26.6%) and China with 108,300 visitors (down 85.1%).
According to OAG, international flights arriving in six major airports in Japan (Narita, Haneda, Kansai, Nagoya, Fukuoka and Sapporo) were up 312.7% year on year to 13,678 and available seats were up 298.2% to 3,248,371 in total. Including local airports, the total recovered to 14,386 flights (up 333.6%) and 3,383,646 seats (up 314.8%).
The following graph shows international visitor arrivals by month and by source market.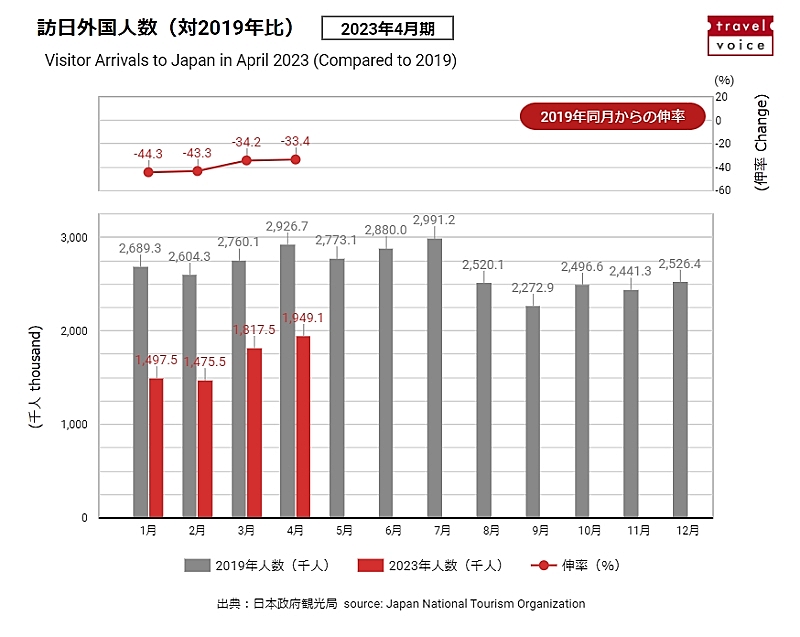 ※本グラフはコピー&ペーストで自由に転載可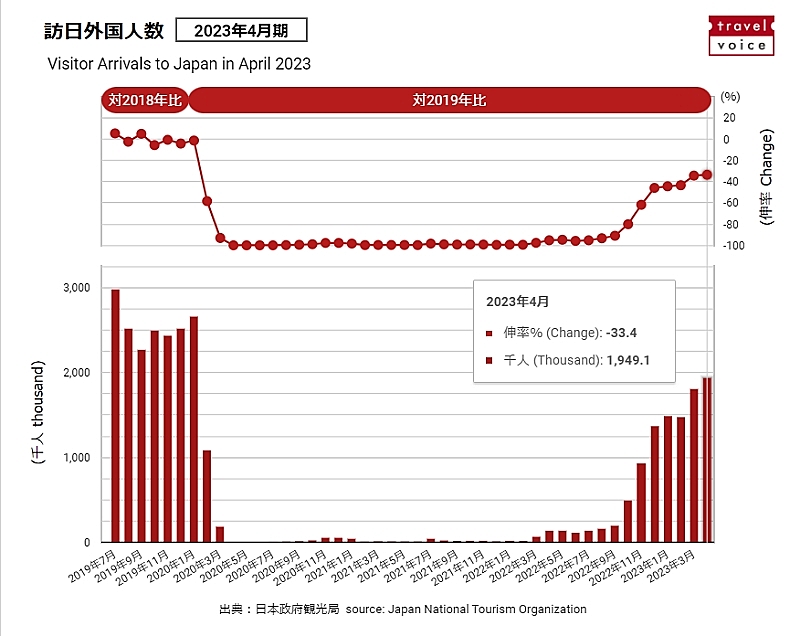 ※本グラフはコピー&ペーストで自由に転載可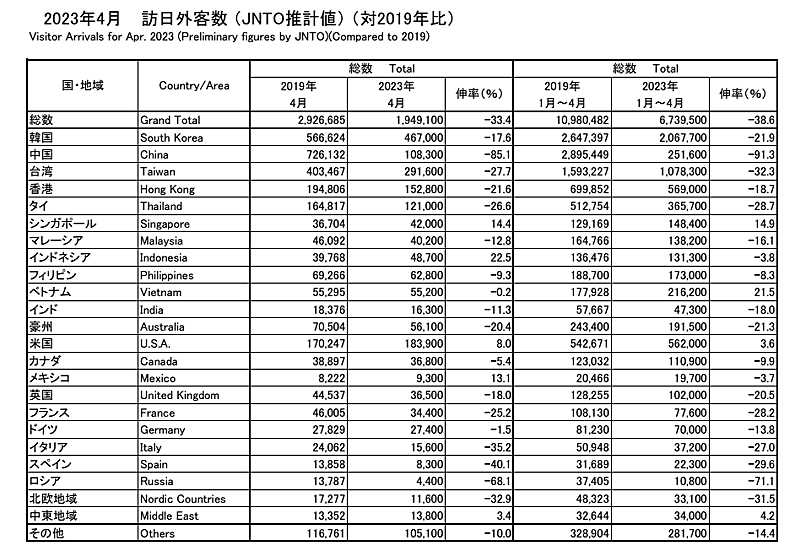 JNTO資料(対2019年比)より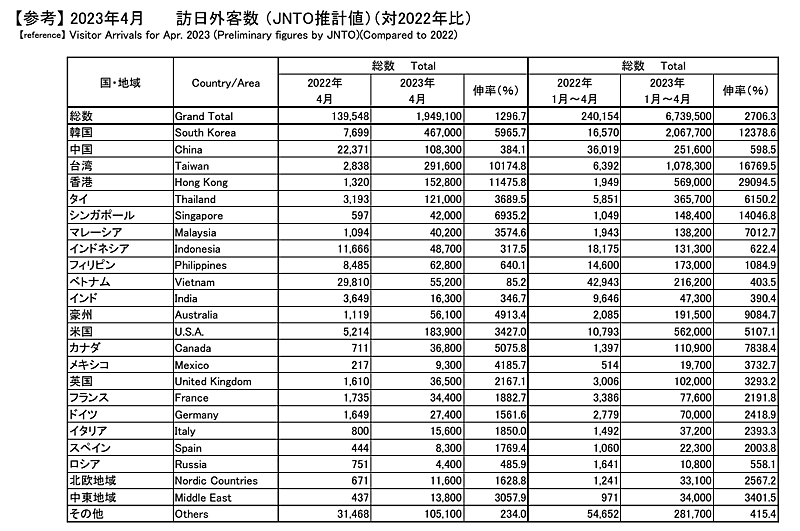 JNTO資料(対2022年比)より