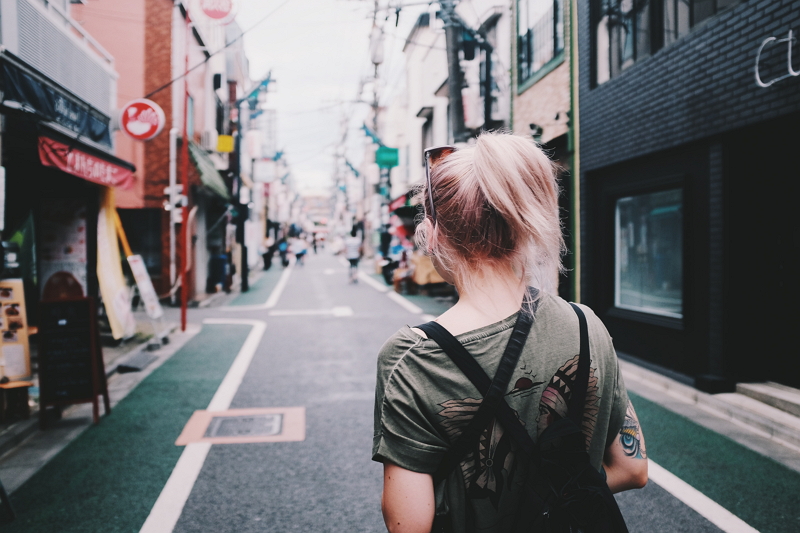 The Japan National Tourism Organization (JNTO)'s statistics in June 2018 shows that Japan received 161,700 visitors from U.S.A. (+17.2%), 35,800 from Australia (+10.1%) and 22,500 from U.K. (+15.4%). The result in U.S.A. was record-high on a single month basis, and the results in Australia and U.K. were record-high for June.
The table below shows changes of visitors from Australia, U.S. and U.K. in the past 12 months: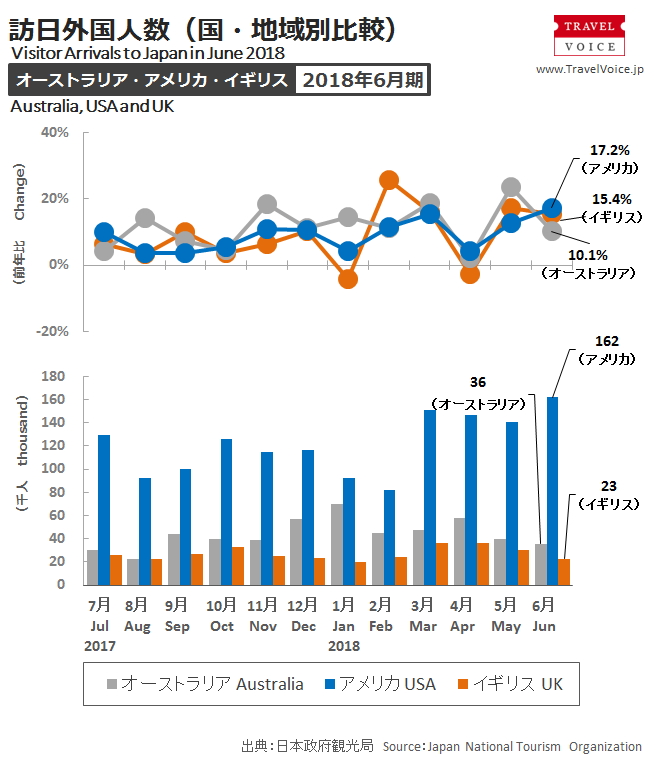 JNTO analyzed that growth of visitors from the above three markets mainly resulted from effective promotional campaigns in Australia by JNTO, such as exhibition in a local travel fair or delivery of PR movies. In U.S.A., the inbound market was particularly boosted by higher overseas demand and rise of awareness of traveling in Japan through media promotions. In U.K., an increase in air capacity between Japan and U.K. and continuous promotional campaigns by JNTO activated the market.