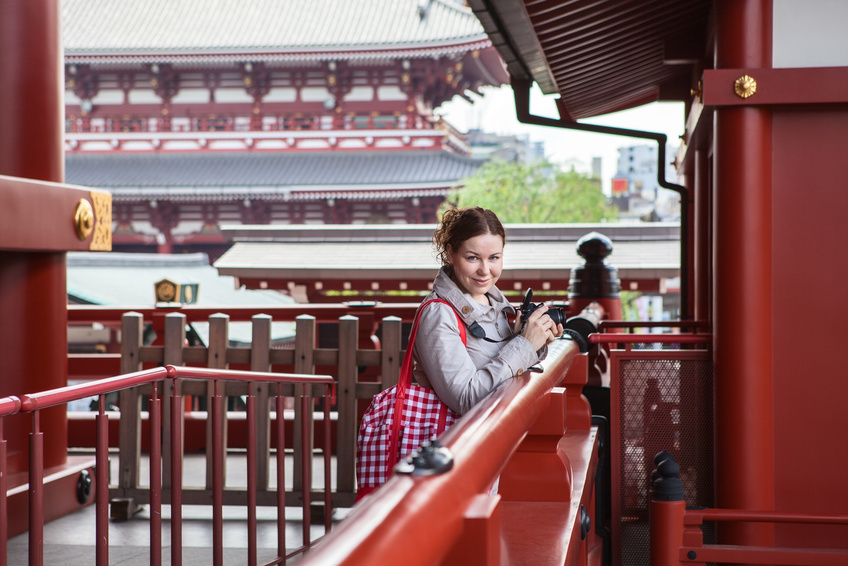 The Japan National Tourism Organization (JNTO)'s statistics for March 2018 reveal that Japan received 116,200 visitors from Thailand (+4.2% year on year), 38,100 from Singapore (+12.8%), 47,700 from Malaysia (+9.0%), and 32,400 from Indonesia (-10.0%), all of which were record-high for March except Indonesia. 
The graphs below illustrate the changes in the number of visitors from the four markets considered for the last year: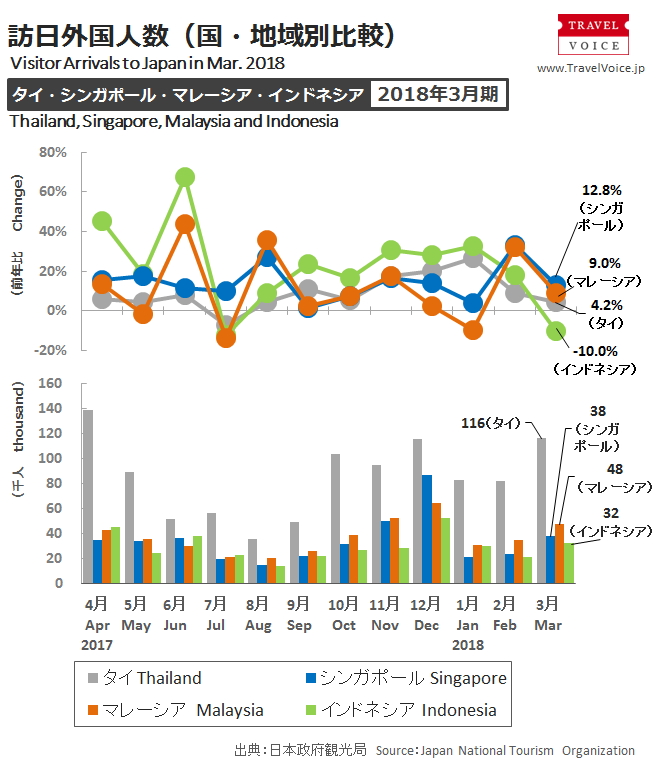 According to JNTO, the increase in visitors from Thailand mainly resulted form shift of national holidays from the middle of February last year to early March this year and also effective advertising campaign focusing on the spring in Japan. The Singapore market was boosted by high demand for cherry blossom and Japan tour products in partnership with OTAs.
In Malaysia, Japan Travel Fair in January 2018 was particularly an opportunity to encourage travelers to choose Japan as a leisure destination. JNTO analyzed that the reduction in Indonesia was affected by rise in airfares.