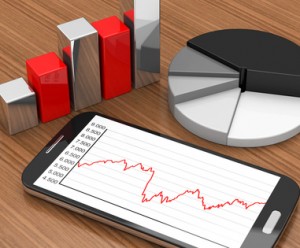 The Japan National Tourism Organization (JNTO)'s statistics in September 2015 finds that visitors to Japan increased by 10.8% year over year to 34,400 from Thailand, 32.3% to 18,700 from Singapore, 32.4% to 21,300 from Malaysia and 19.1% to 12,900 from Indonesia. All of the monthly results were record-high for September.
The following table shows changes of visitors from the four markets in the last 12 months: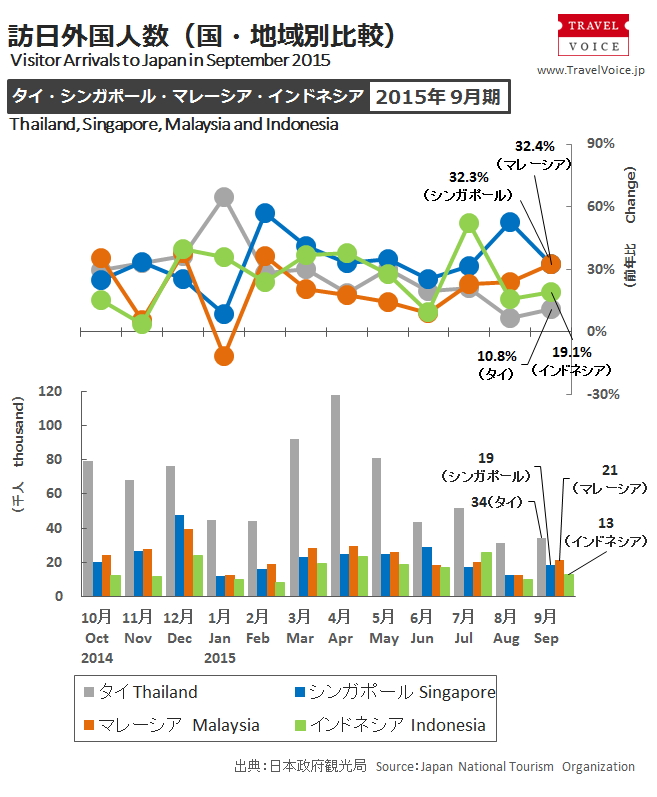 A variety of promotional activities by JNTO including exhibition in Thai International Travel Fair in August contributed to the growth of the Thai market. In Singapore market, reduction of fuel surcharges and school holidays in early September were main keys for the growth. In the Malaysian market, the long holidays encouraged family travelers particularly to visit Japan, and also an increase in incentive tours boosted the market. In the Indonesian market, reduction of fuel surcharges and sales activities by airlines especially contributed to the stable growth despite a domestic economic downtown under the weak currency situation.